Rebecca Naomi Jones, Sarah Steele, and More Join I Can Get It for You Wholesale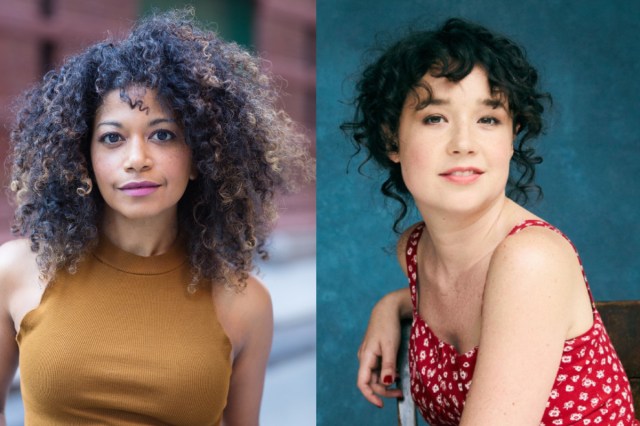 Classic Stage Company has announced additional casting and performance dates for I Can Get It for You Wholesale, starring Tony winner Santino Fontana (Tootsie) and Tony nominee Judy Kuhn (Fun Home). Previews will begin October 10 ahead of an October 30 opening, and the limited engagement will run through December 3.
As previously announced, Fontana and Kuhn will star as Harry Bogen and Mrs. Bogen. Joining them in the cast will be Adam Chanler-Berat (CSC's Assassins) as Meyer Bushkin, Eddie Cooper (CSC's Assassins) as Tootsie Maltz/Ensemble, Adam Grupper (Pictures From Home) as Maurice Pulvermacher, Greg Hildreth (Company) as Teddy Asch, Rebecca Naomi Jones (Oklahoma!) as Ruthie Rivkin, Ryah Nixon (Kinky Boots) as Ensemble, and Sarah Steele (The Humans) as Blanche Bushkin. Complete casting will be announced at a later date.
Last seen on Broadway in 1962, I Can Get It for You Wholesale features music and lyrics by Harold Rome, and a book by Jerome Weidman with revisions made by his son, John Weidman. Trip Cullman directs the CSC production. The story is described as follows: "It's 1937 in New York City's Garment District, and shipping clerk Harry Bogen would love to sell you a bill of goods. In this dark musical comedy, Bronx-born Harry must choose between the comfort of community and his own ambitious dreams. He'll have to do whatever it takes to get ahead, and even more to stay there. Better watch your back – sewing needles can be sharp."
The CSC creative team includes scenic design by Mark Wendland, costume design by Ann Hould-Ward, lighting design by Adam Honoré, sound design by Sun Hee Kil, choreography by Ellenore Scott, score arranged and adapted by David Chase, and music direction and orchestrations by Jacinth Greywoode. Bess Marie Glorioso will serve as the production stage manager.