Point-Counterpoint: Do Audiences Need to Be a Part of the Show?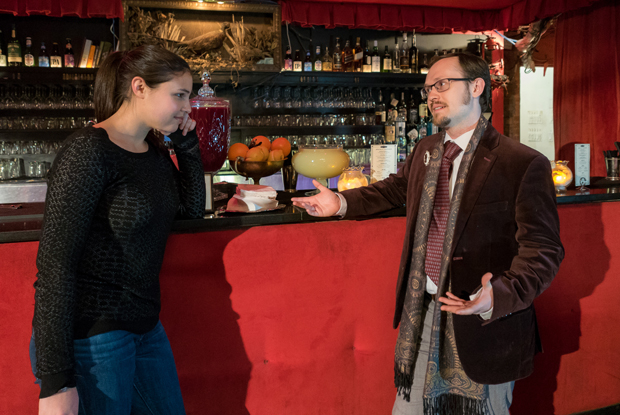 Immersive theater is the practice of putting the audience in the show through design and interactive performance. That encompasses a range of productions, from the Broadway revival of Once on This Island, which envelops viewers in an environmental set, to the ambitious Sleep No More, which invites audience members into a five-story hotel and allows them to choose their own adventure. While some hail immersive techniques as the future of live performance, others are skeptical. Our critics, Hayley Levitt and Zachary Stewart, discuss this important trend and what it says about the audience's changing expectations.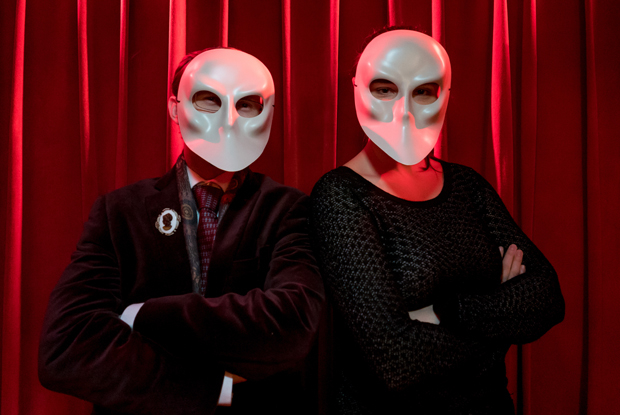 Hayley: Zach, tell me your feelings about immersive theater. It's a trend that's been on the upswing for a while and generally gets a lot of praise for its ability to make its audiences more engaged with stories — but I'm not convinced that's actually the case. What are your thoughts?
Zach: I'm all for it! Theater gets a bum rap for being stuck in its ways, but that's actually not true and the proliferation of immersive theater proves it. By bringing the audience into the story and sometimes even asking us to play a consequential role, artists are carving out a crucial space for the theater in the 21st century. We live in an interactive age: The tiny computers we carry around in our pockets have given us the expectation of engagement with everything, including entertainment. It's no longer enough for audiences to sit quietly in the dark and let the story wash over us. We want to have an active role in the storytelling and immersive directors are giving us that by leaning into the theater's timeless strengths.
Hayley: Is it necessarily a good thing that theater is caving to our collective ADD? I would say sitting quietly and doing nothing but taking in someone else's experience is the best way to learn the empathy that theater is so good at teaching us. If we now get to stick our fingers in that too, how will we ever learn that it's not always our turn to talk?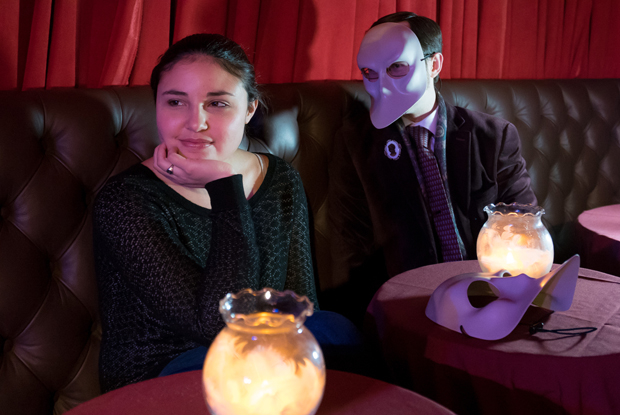 Zach: The increasingly popular pastime of Netflix binge-watching leads me to question the narrative of "collective ADD." There's a mountain of television series that ask nothing more of us than to quietly sit and listen for 10 hours. But unlike TV, in theater we're actually in the room with the production, so it has the opportunity to engage all five senses. Immersive theater is an effort to do that. It's not just breaking the fourth wall, but asserting that it never existed in the first place.
Hayley: But it does exist, even in immersive theater. And I think the more defined that wall is, the better the experience will be. Just look at Sleep No More, where audiences wear matching masks and talking is strictly prohibited. They force you to check your "self" at the door and become a nebulous fly on the wall floating around a creepy hotel. It's that clear barrier between "you" and the experience that makes it such an effective immersive show — almost simulating the anonymity you get with a proscenium. I don't know about you, but I'm never less immersed in a story than when I'm painfully aware of my own presence in the middle of a room where any minute an actor could try to talk to me.
Zach: That's a good point, but I think the masks and silence in Sleep No More are less an example of the fourth wall than a production specifically defining the audience's role — in this case, we're ghosts in a haunted hotel. Audiences crave that kind of direction, and it's a huge waste of potential to relegate their role to passive spectator. You're right to say that it is awkward to find ourselves in the middle of a scene, but perhaps the key to successful immersive theater is writing us a part that takes us out of ourselves for a while.
Hayley: That feels right. If you're going to bring us into the action, make sure you've written us a part. That being said, theater in any form should make storytelling its top priority, and I don't think the immersive structure always prioritizes story over the novelty of giving audiences a fun new way to interact with a piece. I've personally never gotten emotionally swept away by an immersive show the way I have by a traditional production. Yes, you're literally "immersed" in the environment of the story, but the nature of the immersive beast is to be more aware of yourself than you otherwise would be and the drawbacks of that are unavoidable.
Zach: Who says that theater always has to be story-centric? Stomp and Blue Man Group are two of the most successful shows off-Broadway and neither of them prioritizes story; nor did the wildly popular De La Guarda and Fuerza Bruta, both of which easily fall in the immersive category. I think you would have to try very hard not be moved by those experiences. Engagement with the audience is always a two-way street.
Hayley: I was "entertained" by those experiences but not "moved." Personally, Blue Man Group is never going to bring me to tears or make me look at life from a point of view I've never considered before. And my impression of newer immersive productions like KPOP and Ghost Light is that they're trying to do it all. They want the innovative entertainment value and the emotional heft of a dramatic story. You can't have your cake and eat it too.
Zach: But you can have your pie, as evidenced by the immersive Sweeney Todd at Barrow Street Theater. Taste and smell are the senses most tied to memory, so by opening the show with a meal, that show is conjuring feelings in the audience in a way that more traditional stagings don't. Even Broadway producers are recognizing the power of this: Waitress infuses the Brooks Atkinson Theatre with the smell of a baking apple pie before every performance. Not every show needs to be Sleep No More, but I appreciate immersive theater as a powerful reminder of the tools at the theater's disposal — tools that too often go unused.
Hayley: I'm all for poking some holes in the fourth wall — especially in the name of pie. But there's a line between appealing to our senses and overextending them.