Off-Broadway's Alcoholics Anonymous-Inspired Drama Bill W. and Dr. Bob Will Close After 243 Performances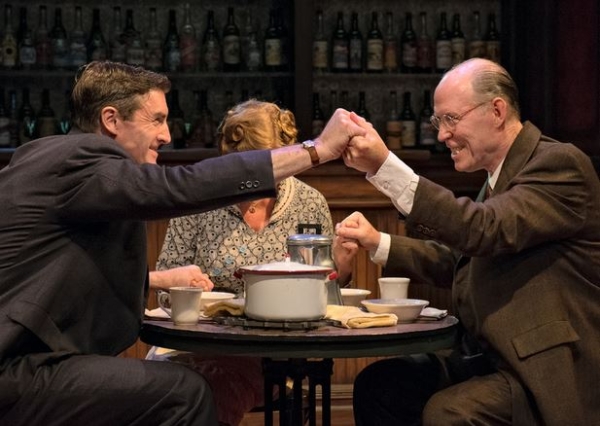 The off-Broadway run of the drama Bill W. and Dr. Bob will end its run at the SoHo Playhouse on May 4, producers have announced. The show, written by husband-and-wife playwriting team Dr. Samuel Shem and Dr. Janet Surrey, opened July 16, 2013. When it closes, it will have played 243 performances and 8 previews.
Bill W. and Dr. Bob tells the true story of stockbroker Bill Wilson and Dr. Bob Smith, whose relationship spawned the creation of Alcoholics Anonymous. After receiving over 100 productions around the globe, Bill W. and Dr. Bob is presented by the not-for-profit Hazelden Foundation, a Minnesota-based alcohol and drug treatment center with locations across the United States. Seth Gordon directs.
Patrick Boll and Steve Brady lead the company in the title roles, along with Denise Cormier, Deborah Hedwall, Michael Frederic, Kelli Ruttle, Bruce Ward, and Kati Brazda. The design team includes Wilson Chin (scenic design), Teresa Snider-Stein (costume design), Ann G. Wrightson (lighting design), and Kortney Barber (sound design).
The drama was last seen off-Broadway in 2007 at New World Stages. It starred Robert Krakovski and Patrick Husted.