Nathan Lane, Jean Smart, and Harriet Harris to Reunite for Man Who Came to Dinner Reading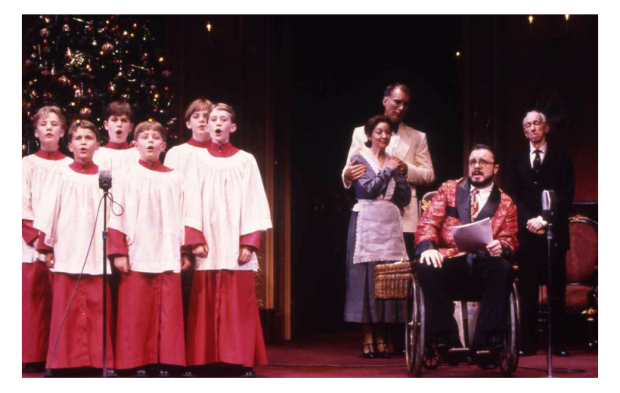 Roundabout Theatre Company will present a one-night-only reunion reading of its 2000 revival of George S. Kaufman and Moss Hart's The Man Who Came to Dinner on Monday, December 7, at Studio 54. Scott Ellis will direct.
The cast will be led by Nathan Lane, Jean Smart, and Harriet Harris, who reprise the performances they originated 15 years ago as Sheridan Whiteside, Lorraine Sheldon, and Maggie Cutler, respectively. They will be joined by fellow revival cast members Stephen DeRosa (Professor Metz), Byron Jennings (Beverly Carlton), Linda Stephens (Mrs. Stanley), Hank Stratton (Bert Jefferson), Mary Catherine Wright (Miss Preen), Julie Boyd (Sarah), Kit Flanagan (Mrs. Dexter), Mary Catherine Garrison (June Stanley), Julie Halston (Mrs. McCutcheon), Jeffrey Hayenga (John), and Zach Shaffer (Richard Stanley).
Set during Christmastime in the 1930s, The Man Who Came to Dinner follows what happens when cantankerous radio personality Sheridan Whiteside falls on the doorstep of a wealthy factory owner and must recover at the man's house, terrorizing his family.
Roundabout's 2000 revival of the comedy was directed by Jerry Zaks and served as the inaugural production at the American Airlines Theatre. It was nominated for Drama Desk and Outer Critics Circle Awards and subsequently broadcast on PBS and released on DVD.
For tickets and more information, click here.