Naomi Watts and Simon Baker Join Billy Crudup for Return of Harry Clarke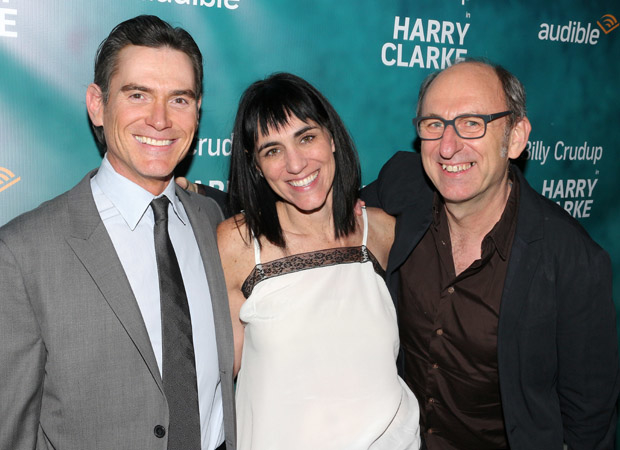 The acclaimed Vineyard Theatre production of David Cale's Harry Clarke ropened at the Minetta Lane Theatre on Sunday, March 18. The engagement, produced by Audible, stars Tony winner Billy Crudup and is directed by Leigh Silverman.
Harry Clarke is the story of a shy Midwestern man leading an outrageous double life as the cocky Londoner Harry Clarke. Moving to New York City and presenting himself as an Englishman, he charms his way into a wealthy family's life as the seductive and precocious Harry, whose increasingly risky and dangerous behavior threatens to undo more than his persona. The run continues through May 13.
The production's creative team includes Tony nominee Alexander Dodge (scenic design), Kaye Voyce (costume design), Alan Edwards (lighting design), and Bart Fasbender (sound design).
Following Harry Clarke's world premiere at the Vineyard Theatre last fall, Audible recorded and released Crudup's performance in Harry Clarke as an audio play, now available for download. The Audible production also includes David Cale's Obie Award-winning solo play, Lillian, performed by the author.