Meet Miriam Silverman: The Tony-Nominated Scene-Stealer of The Sign in Sidney Brustein's Window
On Broadway, the name on everybody's lips these days is Miriam Silverman. It's easy to think that this Tony-nominated scene-stealer of Lorraine Hansberry's The Sign in Sidney Brustein's Window came out of nowhere, but this revival is a fresh introduction to an actor who has been onstage in New York and across the country for decades, in productions like Plano, A Delicate Ship, and You Got Older.
Silverman has been involved with The Sign in Sidney Brustein's Window for almost a decade now, stealing her same scenes as the moneyed sister-in-law as far back as 2016 at the Goodman Theatre. The New York run — first at Brooklyn Academy of Music and then on Broadway in a surprise end-of-season transfer — has been the chance to re-explore and mine an already rich text for even more nuance. The accolades are flying fast and furious, and they're coming at a bittersweet time: Silverman's mother unexpectedly passed away from pneumonia complications on February 6, just two days after the run began at BAM.
Still, Silverman is savoring every moment, and she's thrilled to be in the game.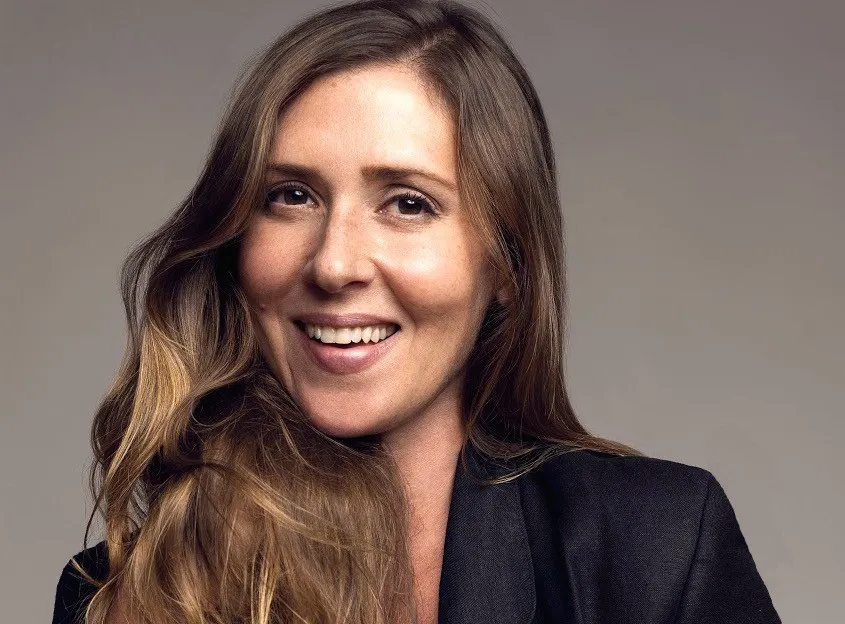 This conversation has been condensed and edited for clarity.
Has the Tony nomination hit you yet?
Yes and no. It's definitely hit me more since the last time I saw you [at the nominations event], and it's just as exciting and thrilling, but there are still so many moments of the day where you can't think about it all the time. I just sort of forget it and then something happens and I'm like, "Oh, right, that's what I'm doing on June 11." Plus, there's suddenly all these events that I'm invited to and need to figure out outfits to wear. It's wild. It feels very present right now for a lot of practical, logistical reasons, too.
Are you having a good time?
I think there's something about not being 22 and first starting out. I've been doing this for so long. As an actor, you always fantasize about maybe someday getting a Tony, but you also get used to just being an actor who's working, and I also teach, so it become about finding pleasure and joy and satisfaction in just doing theater and acting and creating new work, which is what I do often. In some ways, all of this feels like this incredible gift. A lot of people said that if you get nominated for a Tony, it's like a full-time job, but it doesn't feel like a job. It just feels great to be acknowledged and invited to all these different parties.
This is one of those plays I read in grad school from an old, dog-eared copy I got at the Drama Book Shop long ago, and it wasn't until I saw it at BAM that I realized the version I had was completely outdated, with characters cut and scenes edited. It was so fascinating to experience live, and I imagine it must be the same for you, having played this character so long at this point.
It is. I was thinking about this the other day. We had a fabulous time in Chicago. The cast was incredible. Everything about it was fun. It's both completely the same and totally different. Even the set we had in Chicago; you could see the kernel of Anne's idea about the world. There was an Escher-like kind of influence to it.
The other night, I was doing the second-act scene, and in this incarnation, I'm mostly sitting. I had this weird moment of remembering physically what it was like delivering this section of text in Chicago, because I was moving all around, perching on a couch, I had all this physical choreography around it. And now, I'm just sitting on a stool. It was one of those little time-warp moments.
I feel like I learned so much about the play then, then coming to BAM all these years later, Anne and I constantly talked about rediscovering it and finding out more and new and different things. There were lines that I realize I never totally made sense of during Chicago. Or, maybe they made sense to me in a certain way then, and now means something totally different.
At the same time, you're a mom to your kids. Do they understand what's going on now? I don't want that to seem like an insensitive "How do you balance the two?" sort of thing, but as a parent myself, I know how difficult it is to separate work in the entertainment industry and home life.
I appreciate the question. I knew so many incredibly, wonderful actresses from a generation or two above me who had stories about either deciding not to have kids because it seemed impossible, or it seemed like you were gonna sacrifice a lot of your career. This one incredible actress and director from England told me they would just leave the baby with the grandparents to go off for two weeks.
Ever since I had my first kid, I just brought my kids everywhere, and I feel like I was part of the beginning of some new movement around kids in the space. I have friends and colleagues who started these advocacy groups and other initiatives around AEA contracts, but the core issue is how to balance it. The way I've navigated it is to just never apologize about my kids always being the priority, and to be pretty loud about their presence in my life. Even my husband was like, "Stella is only 9, she's gonna feel so tired. She can come to the opening, but not the party." And I was like, "Honey, she's gonna want to at least see what the party is like." He's like, "But she has school." And I was like, "So what? How often does her mom get to open a play on Broadway."
My son Henry was born in 2019, and I think six-and-a-half weeks after he was born, we started rehearsals for the remount of Plano with Clubbed Thumb. I was recovering from a C-section, but I was ready. I didn't start before I was ready, but I had so much support from my parents, my in-laws, our amazing babysitters. They would all come to rehearsals and take turns baby holding. We took breaks when the baby was crying. We'd be writing new lines as I nursed the baby. It was this wonderful thing of really feeling how possible it all is.
I'd say the biggest challenge about being a parent to young kids has been this transfer. The 4-year-old doesn't really understand. The 9-year-old is thrilled. We FaceTime every night from my dressing room. I'll FaceTime my son around six, because he goes to sleep earlier, and then I'll FaceTime Stella most nights around eight after I finish my first scene before she goes to bed. Because a lot of times, I'm not seeing them except for an hour early in the morning before school. Really, the biggest challenge is sleep, because my 4-year-old wakes up at 5:30 in the morning. My sweet husband tries to keep them out of the room and let me sleep as much as possible, but, you know, we live in a small Brooklyn apartment.
Your mom passed away right as the BAM production was starting performances, and I know she was instrumental in your life and helping with the kids. What has it been like to navigate the private sadness with the very public excitement of the play and the Tonys?
It's totally unreal devastation for me. We were so close, like, talk-every-day kind of close. It happened when we were in previews and she died on a Monday. I never thought I would be somebody who would want to go to any kind of work; I always thought that everything would stop, and the world would come crumbling down. But I believe in this play and Lorraine Hansberry so much, and it's such a pleasure to do, that thank God I had this to do during that time. Everybody was so astonishingly supportive and held me. I basically stopped going to rehearsals, because it was a very fast three weeks that she was sick in the hospital. I think there definitely will be more processing when this whole ride is over.
What a strange wave you must be riding at this point.
Yeah. But it also feels extra special to have my dad share in this now. Both my parents loved theater. My dad loves opera, theater, music, live performance. So, this is meaningful to him, and to have something this nice and exciting happen in the middle of a very sad time has been great.
As a New York actor, what does it mean to you that you now get applause on your entrance and exits, something that's usually reserved for celebrities?
I don't know if it's good to say this, but I really was freaked out when it happened the first time. It was happening for Rachel and Oscar because they're who they are, and people know and love their work. But it took me a little while to get back on track, and then you have to adjust for the applause time, too. The first time it happened, I sort of ran through my first line or two and messed it up, but Anne, our director, gave me a good, stern talking to about holding it and enjoying it. So, a couple nights ago, I was like, "I'm gonna go out and I'm not asking for it, but if it happens, I'll be ready." I was really figuring out how to hold that space and graciously accept it. And it hasn't happened since!