Meet Jesse Eisenberg and the Stars of His New Play, The Spoils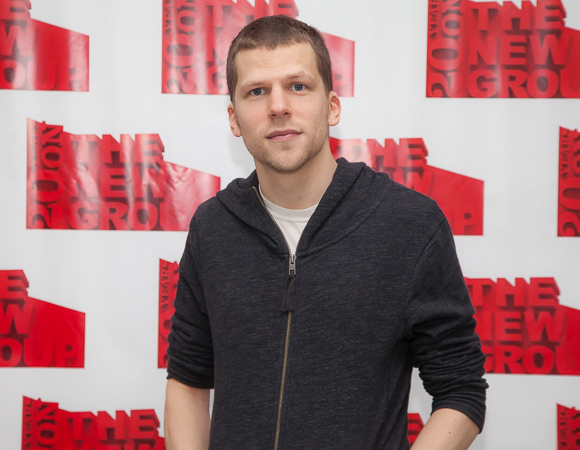 The stars and creative team of the New Group production of The Spoils met the press at their rehearsal space on Wednesday, April 1. Performances begin Tuesday, May 5, at the Pershing Square Signature Center in advance of an official June 2 opening.
Written by and starring Jesse Eisenberg, The Spoils tells the story of Ben, who has been kicked out of graduate school, is living off his parents' money, and bullies everyone in his life, including his roommate Kalyan, an earnest Nepalese immigrant. The comedy also features Erin Darke, Annapurna Sriram, Kunal Nayyar (The Big Bang Theory), and Michael Zegen (Boardwalk Empire).
This production includes set design by Derek McLane, costume design by Susan Hilferty, lighting design by Peter Kaczorowski, sound design by Rob Milburn and Michael Bodeen, and projection design by Olivia Sebesky.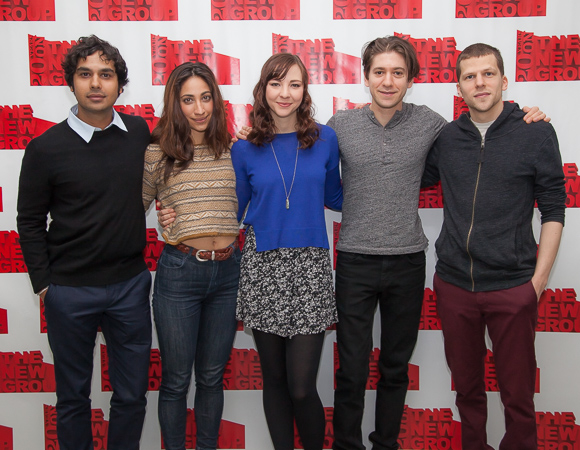 For tickets and more information, click here.