Little Shop of Horrors to Return to the Big Screen for Halloween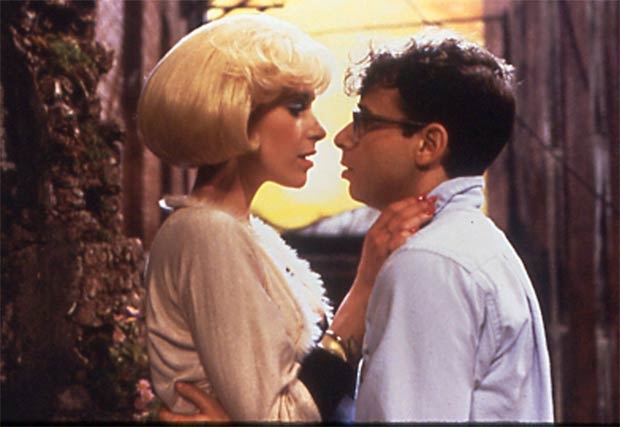 The cult-hit musical Little Shop of Horrors is set to be presented in movie theaters nationwide during a two-day-only in-cinema event on October 29 and 31 from Fathom Events and Warner Bros.
The film will be shown with its original ending, which has never before been seen in theaters. In addition to the 23-minute finale, which has been digitally restored to the acclaimed 1986 musical, the special theatrical presentation will also include a new, exclusive interview with the film's director, Frank Oz.
Written by the Oscar-winning team of Howard Ashman and Alan Menken, the Little Shop of Horrors movie is based on the off-Broadway musical adaptation of Roger Corman's 1960 horror comedy of the same name. It stars Rick Moranis as Seymour Krelborn, a lovable loser whose fortunes change when he discovers a mysterious plant he names "Audrey II," after the demure love of his life, Audrey (Ellen Greene). But as Audrey II (Levi Stubbs) grows, Seymour discovers the plant has a taste for blood, preferably human.
Little Shop of Horrors was nominated for two Academy Awards, including the song "Mean Green Mother From Outer Space," which Ashman and Menken wrote specifically for the film.