Lisa D'Amour, Heidi Schreck, and More Named Susan Smith Blackburn Prize 2014-15 Finalists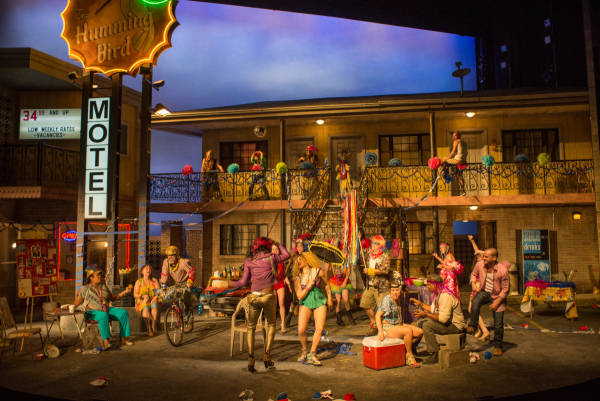 The Susan Smith Blackburn Prize, the oldest and largest prize awarded to women playwrights, has announced 12 finalists for its 2014-15 award.
The plays under consideration, which were chosen from over 150 nominated plays, include Lisa D'Amour's Broadway-bound Airline Highway, Alice Birch's Revolt. She said. Revolt again., Alecky Blythe's Little Revolution, Clare Barron's You Got Older, Clara Brennan's Spine, Katherine Chandler's Parallel Lines, Frances Ya-Chu Cowhig's The World of Extreme Happiness, Lindsey Ferrentino's Ugly Lies the Bone, Zodwa Nyonis's Boi Boi Is Dead, Heidi Schreck's Grand Concourse, Ruby Rae Spiegel's Dry Land, and Tena Štivičić's 3 Winters.
The winner of the 2014-15 prize will be named at the awards presentation on March 2 in New York City. She will be awarded a cash prize of $25,000 and will also receive a signed print by renowned artist Willem de Kooning, created especially for the Susan Smith Blackburn Prize. Each of the additional finalists will receive an award of $5,000.
The Susan Smith Blackburn Prize, cofounded by Emilie S. Kilgore and William Blackburn, reflects the values and interests of Susan Smith Blackburn, noted American actress and writer who lived in London during the last 15 years of her life. She died in 1977 at the age of 42. Over 350 plays have been honored as finalists since the prize was instituted in 1977.