Lerner and Loewe's The Day Before Spring Announces Casting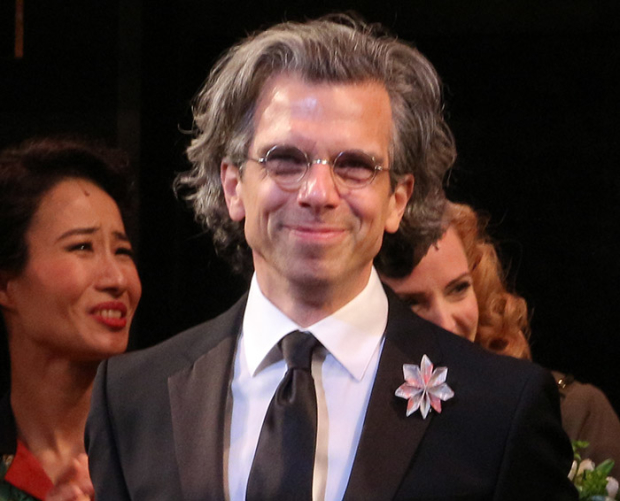 The York Theatre Company continues its 25th-anniversary season of its Musicals in Mufti series with the 1945 musical The Day Before Spring, offering 11 performances February 9-17 at the York Theatre at Saint Peter's. This year's series celebrates the work of the legendary librettist and lyricist Alan Jay Lerner (My Fair Lady, Brigadoon, Camelot), whose 100th birthday was August 31, 2018.
The Day Before Spring features a book and lyrics by Alan Jay Lerner and music by his longtime collaborator Frederick Loewe. Directed and adapted by Marc Acito (Allegiance), and with music direction by David Hancock Turner (Desperate Measures), the 11-member cast will feature Jonathan Christopher (La Bohème) as Gerald Barker, Michelle Liu Coughlin (The King and I) as May Tompkins, Nicolas Dromard (Mary Poppins) as Bill Tompkins, Judith Ingber (Man of La Mancha), Kent M. Lewis (Billy Elliot) as Harry Scott and Ensemble, Alyse Alan Louis (Amélie) as Christopher Randolph, Ian Lowe (Murder for Two) as Eddie Warren and Ensemble, Jesse Manocherian (Marry Harry) as Alex Rutland, Madison Claire Parks (The Fantasticks) as Katherine Townsend, Will Reynolds (Daddy Long Legs) as Peter Townsend, and Brittany Santos (West Side Story).
The story is described as follows: "A married woman attends a college reunion where she encounters the man with whom she almost eloped ten years before. Romantically stirred by a novel he has written about her, she considers leaving her husband and reuniting with her former flame. With a score that was never recorded, moments of The Day Before Spring served as inspiration for such Lerner and Loewe classics as Gigi and My Fair Lady. Although the show was previously seen in a Mufti staging in 2007, this presentation will feature the full original score, recently rediscovered for a 2010 UK production — its first hearing in New York since 1945."
The production team includes lighting designer Stephen O'Shea, production manager Kevin Maloof, production stage manager Chris Steckel, and assistant stage manager Kayla Santos. Casting for The Day Before Spring is by Carol Hanzel.