Legally Blonde Stars Laura Bell Bundy and Leslie Kritzer to Reunite for The Honeymooners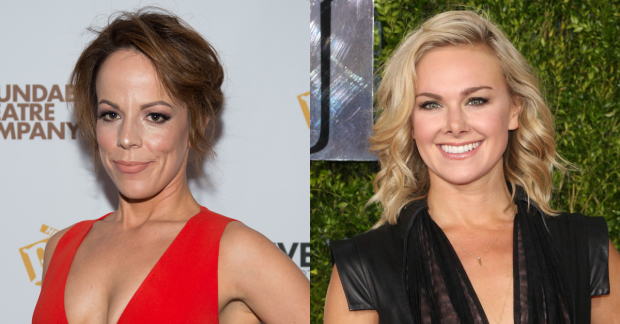 The Broadway-bound musical adaptation of The Honeymooners will be offering private lab presentations on April 7 and 8 for invited industry members.
The Honeymooners first premiered as a sketch in 1951 on Jackie Gleason's Calvacade of Stars and then premiered on CBS in 1955 as a full-length sitcom. The series followed New York City bus driver Ralph Kramden (Jackie Gleason) and his wife Alice (Audrey Meadows), along with Ralph's best friend and sanitation worker Ed Norton (Art Carney) and his wife Trixie (Joyce Randolph).
The cast of the upcoming musical presentation will reunite Legally Blonde the Musical stars Laura Bell Bundy as Trixie Norton and Leslie Kritzer (The Robber Bridegroom) as Alice Kramden. Also included in the presentation will be Michael McGrath (She Loves Me) as Ralph Kramden and Hank Azaria (Dry Powder) as Ed Norton.
The full company includes Holly Ann Butler, Lewis Cleale, Colin Cunliffe, Chris Dwan, Sasha Hutchings, Eloise Kropp, Cory Lingner, Will Mann, Skye Mattox, Michael Scirrotto, Manny Stark, Gerry Vichi, Michael Walters, Cody Williams, David Wohl, and Kevin Worley.
Directed by Tony winner John Rando (On the Town) and choreographed by Joshua Bergasse (On the Town), the musical features a book by Dusty Kay and Bill Nuss, music by Stephen Weiner, and lyrics by Peter Mills.