John Douglas Thompson and Maggie Lacey to Lead A Doll's House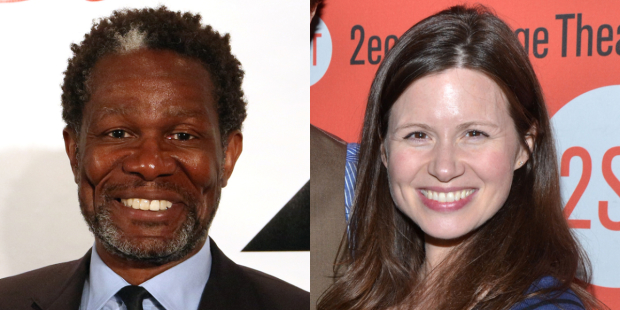 Obie Award winner John Douglas Thompson and Drama Desk Award winner Maggie Lacey will share the stage in Theatre for a New Audience's upcoming repertory productions of Henrik Ibsen's A Doll's House and August Strindberg's The Father. Arin Arbus will direct the dramas, which utilize translations by Thornton Wilder and David Greig, respectively. The run is scheduled for April 30-June 12 at the Polonsky Shakespeare Center.
The plays feature Lacey (The Orphans' Home Cycle) as Nora in A Doll's House and as Laura in The Father and Thompson as Thorwald in A Doll's House and the Captain in The Father. Also joining the cast are Ruben Almash as Ivar, Nigel Gore as Dr. Rank/Dr. Ostermark, Laurie Kennedy as Anna/Margaret, Christian Mallen as Porter/Nordstrom, Kimber Monroe as Ellen/Bertha, Jayla Lavender Nicholas as Emmy, Jesse J. Perez as Krogstad/Pastor, and Linda Powell as Christina.
Theatre for a New Audience artistic director Jeffrey Horowitz said in a statement, "Ibsen and Strindberg were great rivals. To say they disliked each other is an understatement. Ibsen wrote A Doll's House first and, of course, its central character is Nora, Thorwald's wife. Strindberg wrote The Father in response and its central character is Adolph, the Captain and husband to Laura. Written in the 19th century at the beginning of women's emancipation, the two plays present stark contrasts about marriage and relationships between the sexes."