James Franco and Chris O'Dowd Make Their First Appearance as Of Mice and Men's George and Lennie
As previously announced, film and television stars James Franco (127 Hours) and Chris O'Dowd (Bridesmaids) are set to make their Broadway debuts this spring in the revival of John Steinbeck's Of Mice and Men, directed by Tony Award winner Anna D. Shapiro (August: Osage County). If there are still nonbelievers out there who are convinced this is just a practice in dream casting, take a look at the production's official artwork, which will soon be displayed outside the Longacre Theatre.
The poster features Franco and O'Dowd in the classic roles of George (Franco) and Lennie (O'Dowd), two migrant workers struggling to find work in California during the Great Depression. The cast will also feature Tony winner Jim Norton (The Mystery of Edwin Drood) as ranch hand Candy and Gossip Girl's Leighton Meester as Curley's wife.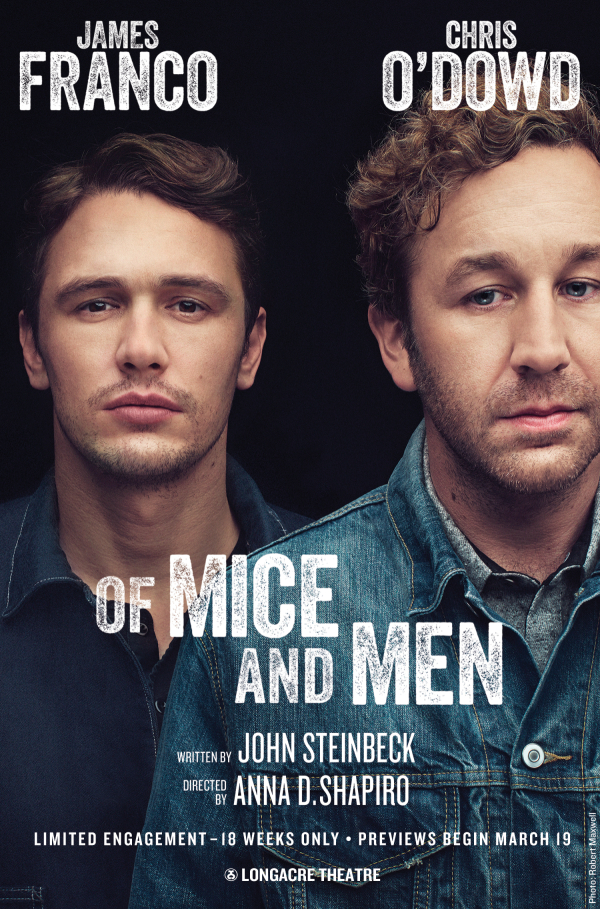 Performances are set to begin on March 19 in advance of an April 16 opening.