Irish Repertory Theatre Production of Da Extends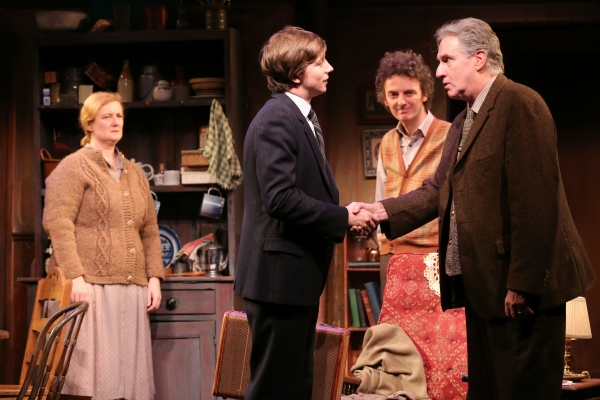 The Irish Repertory Theatre Revival of Hugh Leonard's Da, which was previously slated to play its final performance on March 8, has extended its run through April 5 at DR2 Theatre.
Set in Dublin in the 1960s, Leonard's Tony-winning 1978 play focuses on Charlie, a middle-aged writer who returns to his childhood home after his father's funeral only to find his father's ghost stubbornly unwilling to leave the house. As Charlie rustles through his father's belongings, he surrenders to memories, and the complex life of his adoptive upbringing appears before our eyes.
The cast of Da includes Sean Gormley as Drumm, Kristin Griffith as Mrs. Prynne, John Keating as Oliver, Nicola Murphy as Mary Tate, Paul O'Brien as Nick Tynan, Ciarán O'Reilly as Charlie Tynan, Adam Petherbridge as young Charlie, and Fiana Toibin as Maggie Tynan. Charlotte Moore directs.
For tickets and more information, click here.