Interview: Meet the Women Behind Double Helix, a Musical About Life — and Also DNA
"It's so much easier not to write a musical than it is to write a musical." Composer Madeline Myers repeats these words like a mantra during a conversation about her new musical Double Helix, now making its world premiere at Sag Harbor's Bay Street Theater. Call it self-evident, but with each recitation, you can hear the great lineage of theatrical composers groaning in agreement.
So, what brings artists like her back to the agonizing drawing board? Typically, it comes down to great subjects and great muses — two things Myers is confident she has in this passion project that is finally emerging after years of incubation.
Double Helix tells the story of Rosalind Franklin — a British chemist who was essential to the discovery of the structure of DNA but is absent from the tale of Watson and Crick that's been standardized in every high school biology classroom. Samantha Massell (last seen on Broadway as Hodel in Bartlett Sher's 2015 revival of Fiddler on the Roof) is the woman who has been embodying her since the show's first notes were written. Myers, however, might argue that Massell and Franklin were spiritually entwined long before that (Massell describes the role — a steadfastly determined Jewish woman penned to sing with a lyrical soprano — as the most "square-peg-square-hole" character she's ever played).
In the years it's taken to inch this musical to the stage, best friend, blood relative, and spouse are just a few of the ways Myers and Massell have come to characterize each other. "We're like family and also maybe a corporation," says Massell, who has championed Double Helix as more of a creative partner than an actress for hire. Much like the woman they've made sing, Myers and Massell share an unrelenting drive and commitment to work that they could not believe in more strongly. But behind that singular focus is a feverish excitement to finally put each other's artistry on display.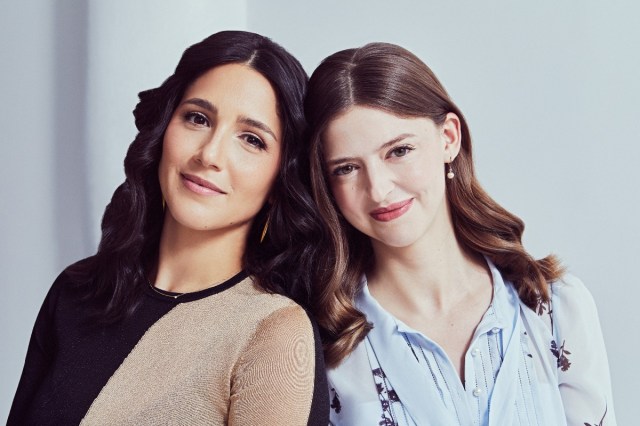 Let's start at the beginning, Madeline. How did you get the idea to write a musical about Rosalind Franklin and the DNA race?
Madeline: Several years ago, a friend was telling me about the discovery of the structure of DNA, and I just thought it was the most explosive, dramatic, thrilling, emotional thing I had ever heard. I just wanted to know everything about it. When I was starting to research it is when I read about this woman named Rosalind Franklin. As soon as I started to put the pieces together that there was this woman at the center of discovery whose story has been completely airbrushed out of history, I felt that that story had to be told — and that it had to be sung. It changed my life.
Were you not even looking for a topic for a musical at the time?
Madeline: It found me.
And how did you find Samantha?
Madeline: Both of us were volunteering at Musical Theater Factory, and that's when I met Sam. We were very friendly, and Sam booked Fiddler shortly thereafter. I remember seeing her in Fiddler and some other concerts and just feeling like she had this extraordinary instrument. As I started to think about the story of Rosalind Franklin, I just felt like Samantha Massell is Rosalind Franklin. She just has this elegance and steeliness to her — this chutzpah and drive and ambition and I knew that Samantha was Rosalind. She just was.
Sam, do you remember when Madeline first told you about this Rosalind Franklin musical she was working on?
Samantha: Madeline was in Copenhagen working on a musical that she was commissioned to write. I was going to be in Europe, and I had this dream of going to the Faroe Islands. I knew Madeline was in Europe and I texted her and was like, "Would you want to take these four days and go to the Faroe Islands with me?" Madeline's a yes woman so she said yes.
Madeline: We were like — roughing it. This was outside my comfort zone. Going outdoors for me is like Central Park, not hiking up a mountain next to sheep.
Samantha: We were among sheep — and just hiking and driving around these cliffs. So I'm driving around a cliff and was like, "Whatcha workin' on?" And Madeline starts telling me that she has just started researching a new musical that she's writing about the discovery of the structure of DNA and Rosalind Franklin. She said something along the lines of, "It's you. You're this character." I was so excited and flattered, but it's also one of those things that as an actor you take with a huge grain of salt. Like kosher salt. Flake salt…
Madeline: Sea salt.
Samantha: It took about nine months from that moment for us to do our first performance of something from the show. Somehow this little dream actually has materialized into a reality — and I feel so grateful to throw away the salt.
You've been attached to this musical for several years now. Madeline's music must have caught your attention.   
Samantha: I think Madeline's score is the most exciting and interesting musical theater score that I've heard in a very long time. It is simultaneously extremely lush with these gorgeous melodies, and so emotional and cerebral and intelligent. I hate to namecheck other composers because I think Madeline is so singular in what she's doing, but I always joke that it's as if Adam Guettel and Stephen Sondheim had a baby. Madeline's work deserves to be seen. I believe it deserves to be on Broadway. I really think this is a new masterpiece. I feel like I sound nuts but that's actually how I feel.
Madeline: I feel the same way watching Sam perform and bring this woman to life. The thing I keep thinking is how lucky these audiences are that they are going to witness what I think is a history-making performance from Samantha Massell.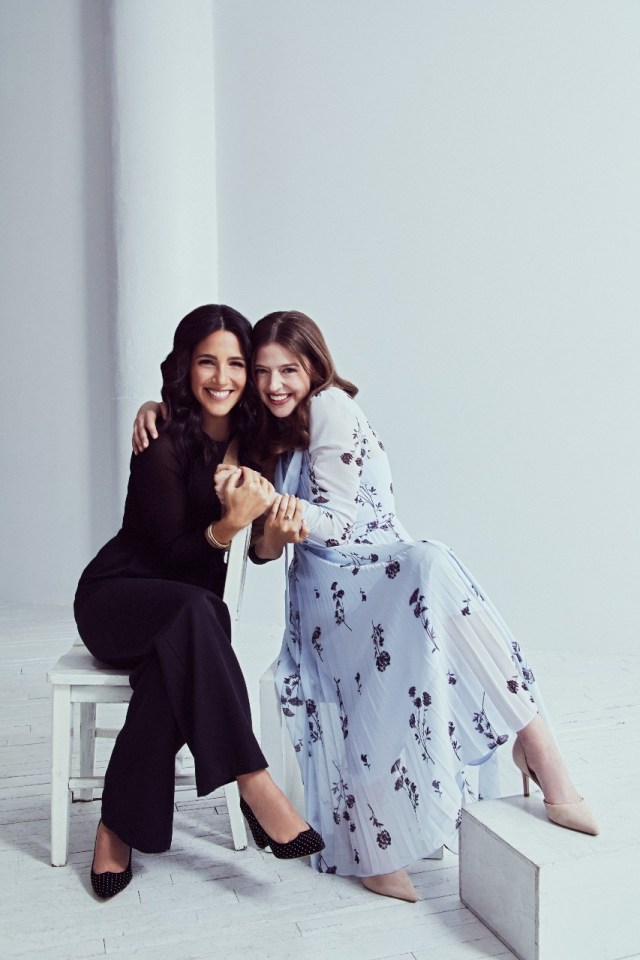 Is it accurate to say that the two of you have become true partners in developing this musical?
Madeline: We are Franklin Shepard, Inc.
Samantha: I feel like there's something that's happened within us. It's not just I want my show on Broadway or I want to play this role on Broadway. It's that I think we both feel that this story and show really deserves to be seen.
Madeline: It's something I really care about, and I think it's helped me push the show forward when I am feeling despairing about my work. Because it's so much easier not to write a musical than it is to write a musical. The thing that I think keeps me going is — this has to be heard, and I have to be the person to do it.
It feels significant to say that you both are Jewish women telling the story of Rosalind Franklin, a Jewish woman. Has that impacted your connection to her story, or how you, Madeline, have written it?
Madeline: I think a lot about this. Why is this story Jewish? And it is Jewish. My own connection to Judaism has informed a lot of the Jewishness in the show. There's a song that is kind of based on the Mourner's Kaddish. It doesn't expressly reference it, but it was very much the idea point. Ultimately, I think that Rosalind's work as a scientist is inseparable from her Judaism because Judaism places its focus on the here and now. It places its focus on life. And that is the very thing that Rosalind Franklin studies — life. Her worldview as a scientist is to grapple with life and to ask questions and to wrestle with the data presented to her. There's nothing more Jewish than that to me.
How have you gone about weaving together the show's literal scientific premise with those broader life questions?
Samantha: Science is the vehicle, but we are in to tell a human story. Rosalind is a woman in a man's world and gives up so much of the traditional female roles of her day, both by her life being so shortened and by her unbelievable focus. It's really about a woman who sacrifices what makes her human to discover what makes us human.
Madeline: It's really not about this one DNA race. If it was, the show would end when she takes Photograph 51, or when Watson and Crick secure discovery. In a lot of ways, the play is about time and what we do with the time that we have. Rosalind Franklin died at age 37 of ovarian cancer. Ostensibly the show is about the DNA race, but the race for Rosalind Franklin is a race to do what she can with her life in the very little time that she has. I hope people leave feeling that and asking themselves, What am I doing with my time? What am I doing with my life?