Interview: Marilu Henner Talks About Her Crazy Schedule and Getting Back Onstage in Madwomen of the West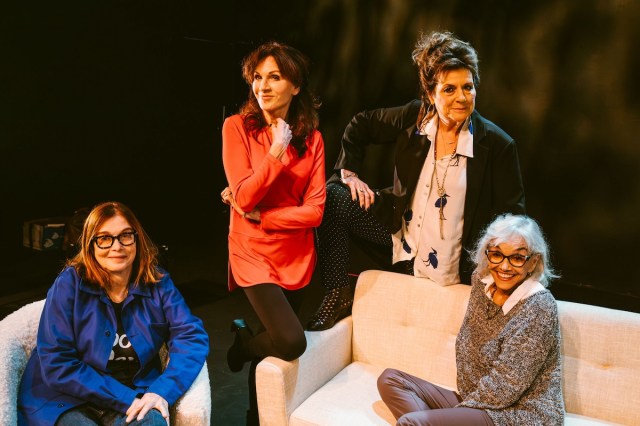 Marilu Henner has been part of our cultural consciousness for over 45 years with nearly 100 film and television credits to her name, most notably her groundbreaking role as the sassy Elaine Nardo on the beloved TV sitcom Taxi. She's also performed on Broadway, including performances in Grease, Over Here, Chicago, and, most recently, Gettin' the Band Back Together. Plus, there are her many books, cabaret appearances, and so much more.
Starting on November 11, Henner will be back on stage at the Actor's Temple in Sandra Tsing Loh's new comedy, Madwomen of the West, alongside Caroline Aaron, Brooke Adams, and Melanie Mayron. The play deals with what happens when four college pals reunite for a birthday party.
TheaterMania recently spoke to Henner about having a role written especially for her, working with three of her closest friends, and being on the New York stage at the same time as her close friend and former co-star Danny DeVito.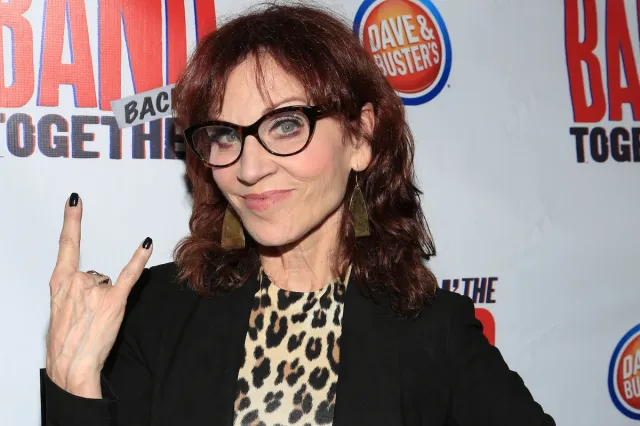 This conversation has been condensed and edited for clarity.
How would you describe Madwomen of the West?
It's a wild ride in the best way. It's about these four women who all want to college together, but only three of them have remained close. My character, Zoey, has been estranged from them for a while, but she shows up for this birthday party. She's a famous actress and a health guru with a great memory like mine. As you can guess, Sandra wrote it for me.
What should we expect from Zoey?
She is like the Cat in the Hat; she makes things happen with her energy. I call her the ultimate swizzle stick. She is the kind of person who comes into your life and is so direct yet so well-intentioned that you have to love her. You may think life is easy for her because she's always got something going on, but in reality, she knows how to make adjustments and how to take care of herself. It's a great role. The best thing about the play is not my part, but that Sandra writes really well for all the women.
That description of Zoey definitely sounds like you! You're never just doing one thing, are you?
Growing up, my family had a dancing studio and a beauty shop and some other businesses, and I think because of them I knew I was never going to have one single career. I just have too much energy. So yes, I am always doing a million things, whether it's writing books, doing my cabaret show — which I've done 39 times since the pandemic started — or working at the Bucks County Playhouse, where I'm also on the board. Honestly, I think the only thing I really haven't done in my career is soap operas. I didn't think I was pretty enough. It's weird because there's so much dialogue to learn every day, and there's no question I could remember the lines.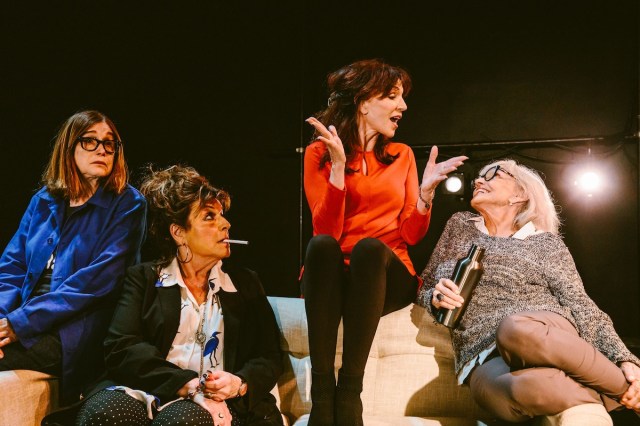 Tell me about doing a show with these three old friends. How special is that?
I've known Melanie and Brooke forever, and I have talked to Caroline every day of my life since December 26, 1986. We did Social Security on Broadway together, and we've never been out of touch since we met. It's actually hard for me to be onstage with her because she always makes me want to laugh. A lot of people don't know that Caroline has helped me write some of my health books, even though we have different approaches to everything, including eating habits or how neat we keep our houses. Our friendship has lasted this long because we like to make jokes about how different we are. Opposites do attract.
You will be on a New York stage at the same time as Danny DeVito [who currently stars in I Need That]. Is that exciting?
Yes. I will go to the show as soon as I can. I talk to him a lot. We still celebrate birthdays, although I am the one who remembers. I was at his daughter Lucy's baby shower. His wife Rhea Perlman and I worked together on Broadway in The Tale of the Allergist's Wife. Keeping up with friends and co-stars is how I live my life. You get to know me, you become family!