Interview: Amy Herzog and Jessica Chastain on Creating a Nora for Our Time in A Doll's House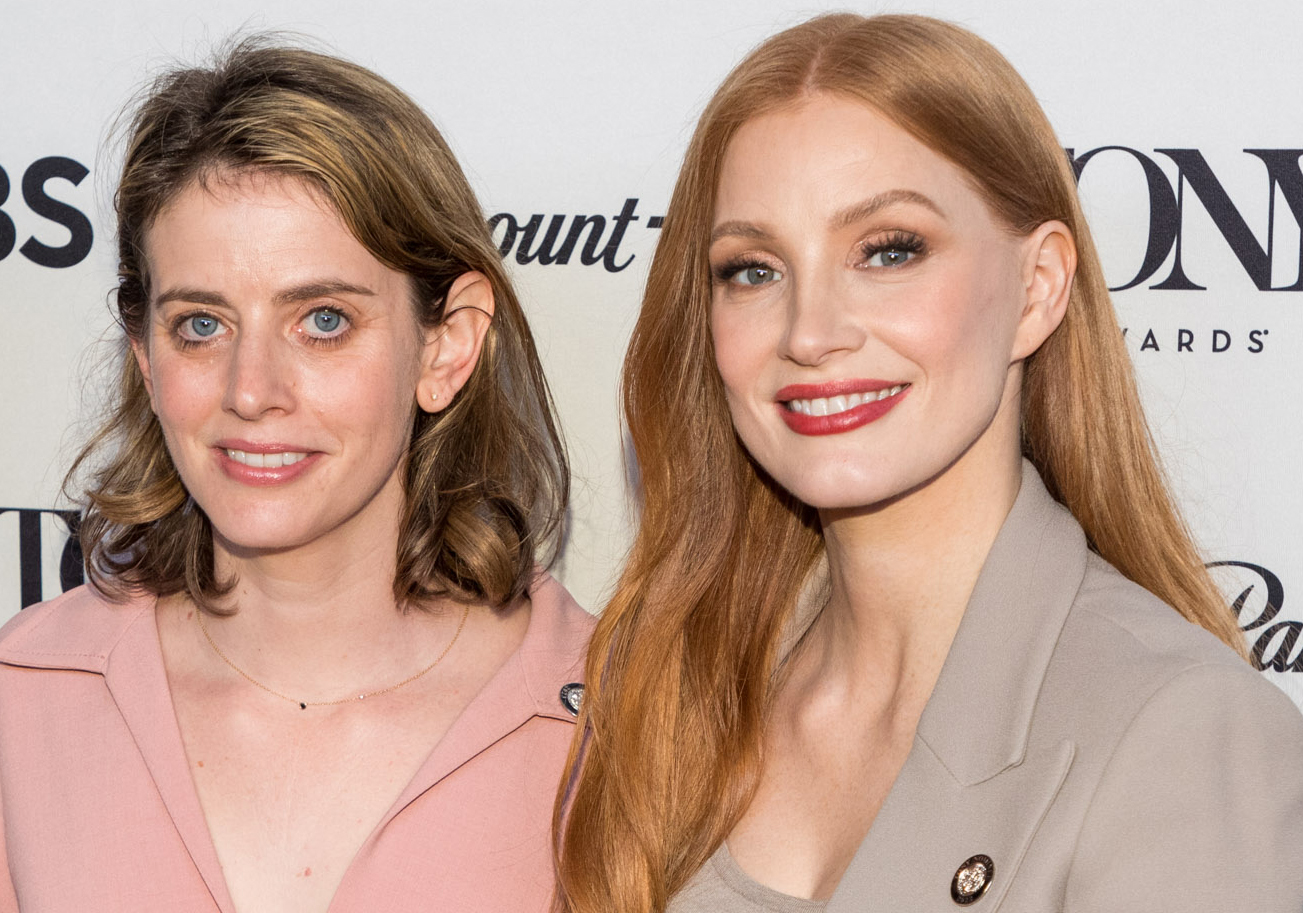 The last time A Doll's House was revived on Broadway was in 1997. Janet McTeer starred, and Amy Herzog vividly remembers seeing that production and identifying strongly with it. "There were a few lines that stayed in my head forever. One was when [Torvald] says, 'You haven't been happy,' and [Nora] says, 'No. Just cheerful.' And that was a distinction that I think as an 18- or 19-year-old woman was kind of an epiphany for me — how much I felt the pressure to perform cheer all the time in the absence of real happiness."
Seeing that play early in her feminist development was powerful for a young Herzog, and over the years, her understanding of the play has deepened. As the first woman to adapt Henrik Ibsen's play for Broadway (though she never wants to make a claim to be the first anything), Herzog has brought her insights to a minimalist production directed by Jamie Lloyd and starring Jessica Chastain, who has been nominated for Best Actress in a Leading Role for her portrayal of Nora. Herzog has also earned her a Tony nomination for Best Revival of a Play (typically, only producers are eligible for that award).
At 18, Herzog viewed Nora as a woman who had been victimized by society and was stepping into herself at the end. In the play, Nora seems happily married to Torvald, a man who infantilizes her, and who doesn't know that when he was seriously ill, she borrowed a large sum of money from a man named Krogstad to save his life. She tries to keep this from Torvald even as Krogstad blackmails her, until she famously decides to leave her husband.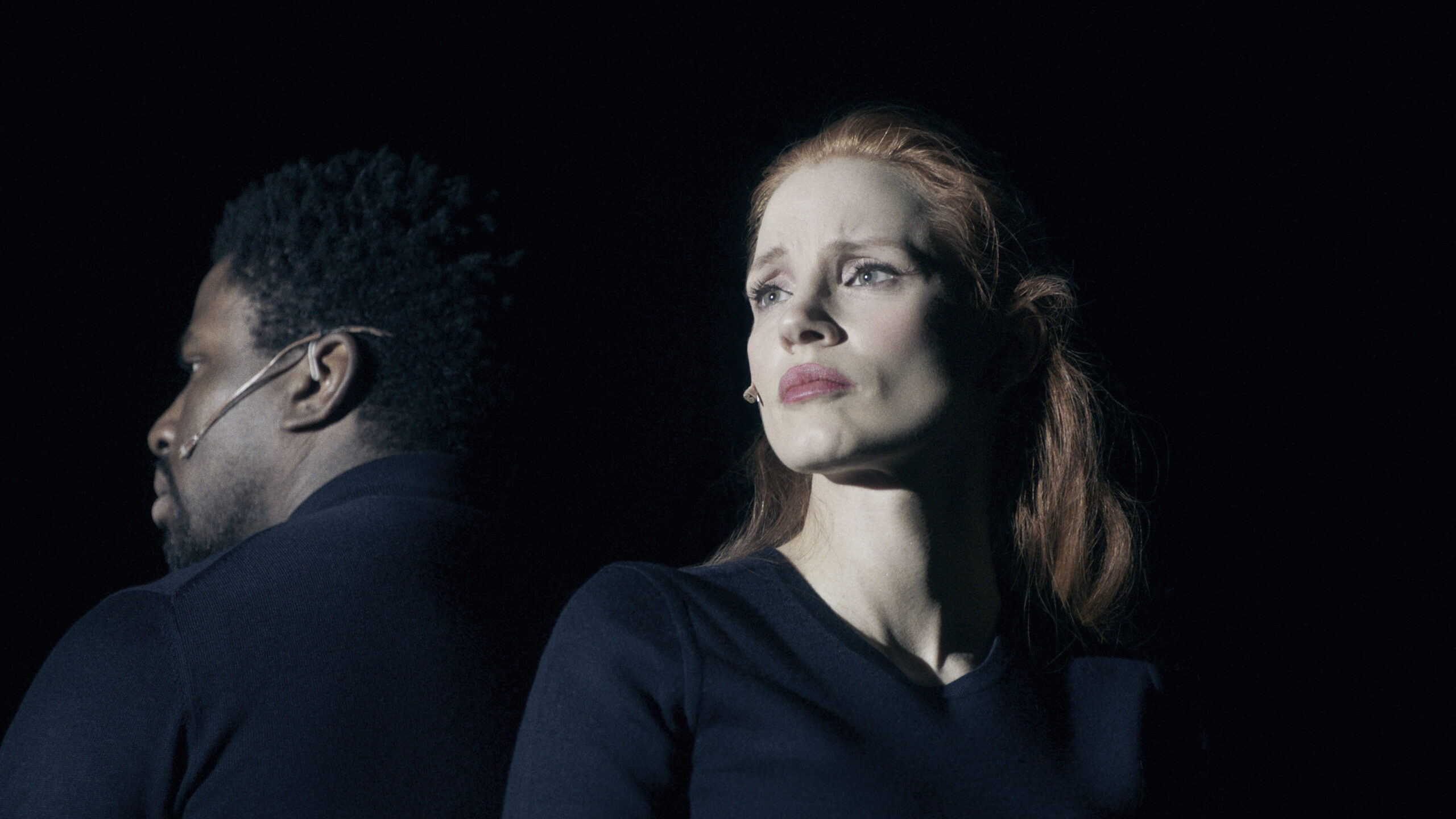 Working from a literal translation of Ibsen's Norwegian by Charlotte Barslund, Herzog was struck by the ways Nora is a "canny, even brilliant participant" in the system that oppresses her. "Not that I'm trying to dismiss the extent to which women were victimized then and now — it's still really important," Herzog says, "but she's not stupid and she makes a lot of decisions in order to stay as close to power as she can and maintain the kind of life that she thinks she wants. This marriage is something that these two people have created together. It's not a situation where he has all the power and she is an unwitting victim. They're both operating inside this society and they've built the illusion of their lives together."
Herzog could hear Chastain's voice as she wrote her adaptation. It was actually Chastain who suggested her to Lloyd, who wanted a female playwright, after she and Herzog worked together on the mini-series Scenes From a Marriage. ("I am obsessed with Amy Herzog," Chastain says.) This idea of Nora as a victim who also unknowingly allows herself to be victimized is partly what excites Chastain about Herzog's version.
"I'd never been that interested in the play because I always felt I didn't know how to play it," says Chastain. "She was this beautiful victim that was always put upon by a patriarchal system and she was so childlike and guileless in the adaptations that I'd read and then all of a sudden she has this change at the end. With Amy's version, Nora really is active from the moment she enters the stage. She's playing the part of the childlike, guileless woman in order to gain favor and in doing so, she's participating in holding up a system that oppresses her, and in the end, she decides to let it all come crashing down."
Herzog also wanted to bring out the immediacy and intimacy of each of Nora's relationships, even with Krogstad. "I thought of him as this kind of Victorian villain when I was a young person approaching the play," she says. "It's actually an extraordinarily intimate relationship. And these two people I think come to see each other as their kind of doubles through the play."
Herzog also doesn't think the romantic nature of Nora's relationship with Dr. Rank, the Torvald's best friend who visits them every day, is widely recognized. "It's often played like he's older than her and not very attractive and it's kind of gross when he admits his love to her, but in this production, I find it very heartbreaking," Herzog says. "It's true about marriage. You don't get everything from one person and there are other relationships that are deeply important."
In Lloyd's production, a projection at the start of the show flashes the year 1879, the year the play premiered, but the plain black costumes and bare set are not specific to any time period. Herzog's language reflects that timelessness as well. "I didn't want to write something just full of jarring anachronisms that would keep reminding you we're watching this in a different time than it was written," she says. She also did away with some redundancy and cut the maid character, bringing the typically long run time to 100 minutes.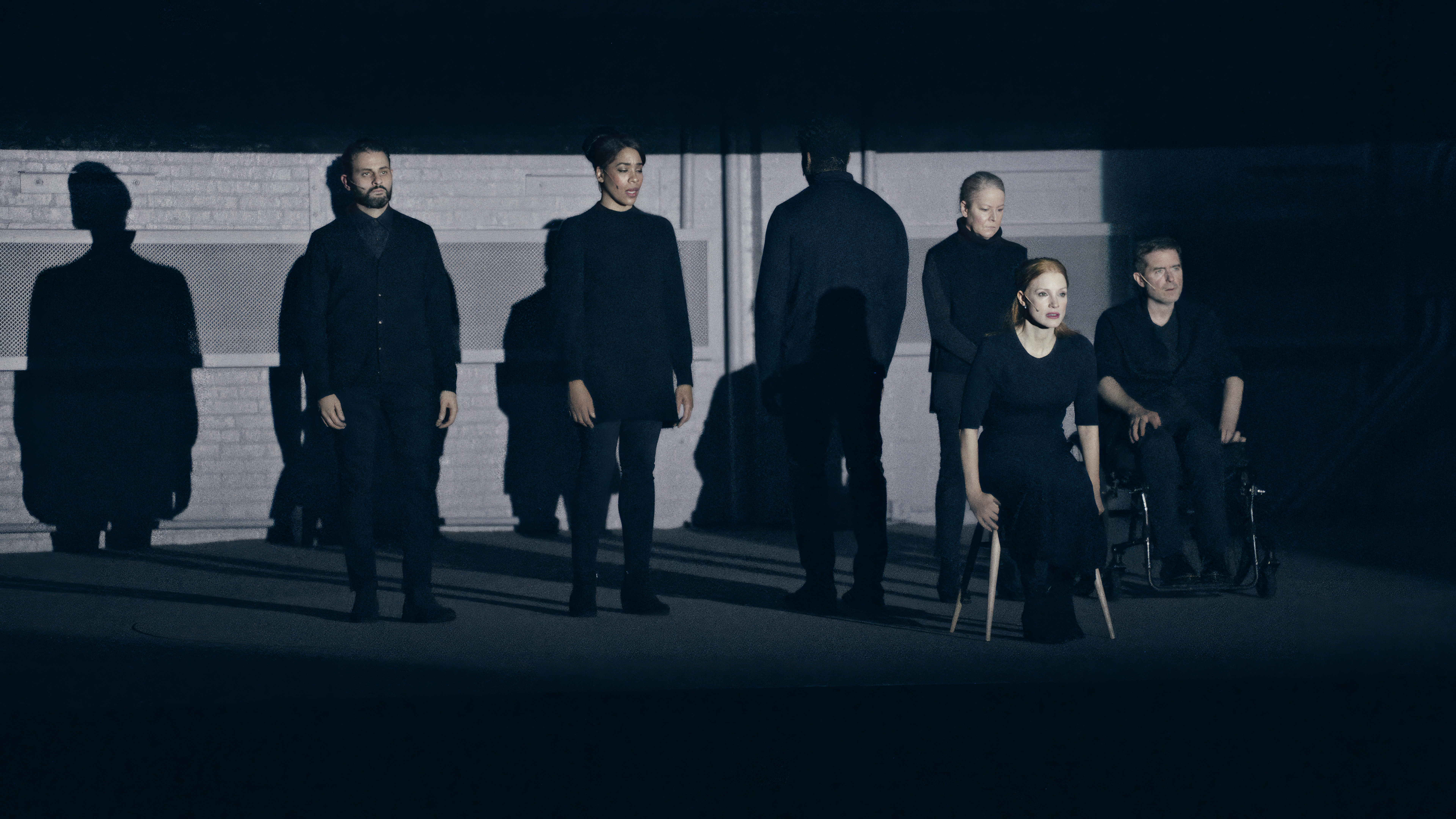 There are two moments of cursing in which the language does feel anachronistic, and that was intentional. In one instance, Nora says, "Fuck it all." "It's usually translated as bloody hell or damn or something," says Herzog says, "and the idea was it was something that would have shocked Norwegian audiences to hear Nora say. I just knew none of those things would suffice, so I went far with it knowing that it would remind people uh oh this is not 1879, but also just wanting to re-create something of the shock of the original."
Chastain does feel the surprise (and delight) from the audience when she says the line, but she also points out that the moment has been carefully laid out by Herzog. "You have these little glimpses of the Nora that we see in the very last scene," she says. "It's seeded throughout the play. I don't want it to be like Nora's this victim and then all of a sudden she has a brain transplant. She's this meek, childlike woman and then at the end she says all of the most incredible feminist things and then walks out the door. Like, how? We have to make sure we get from A to Z, and it's all in Amy's writing."
Though she writes her own plays, including the Doll's House-inspired Belleville, Herzog is adapting another Ibsen classic, An Enemy of the People, for a new Broadway production starring Succession's Jeremy Strong. "Adapting A Doll's House was so joyful. I loved doing it so much," she says. "Partly it is the thing where you're like, 'Oh look, I'm not facing a blank page. I'm facing a great page. And then another great page after that.'"