If/Then's Jason Tam Joins Sharon Playhouse's 2015 Season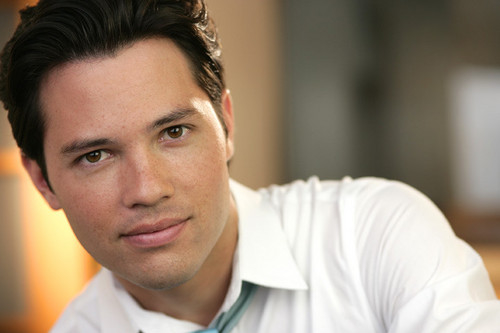 Sharon Playhouse has announced initial casting and creative teams for its 2015 lineup of productions.
The season opens with the Tony Award-winning musical My Fair Lady (June 18-July 5), directed and choreographed by Richard Stafford. The production will star Rufus Collins (The Royal Family) as Henry Higgins, Lee Harrington (Roundabout's Into the Woods) as Eliza Doolittle, and Peter Cormican (The Phantom of the Opera) as Alfred P. Doolittle. Fiona Santos will serve as musical director.
Stephen Sondheim's Merrily We Roll Along will follow (July 15-19), starring Jason Tam (If/Then) as Franklin, A.J. Shively (La Cage aux Folles) as Charley, and Lauren Marcus (Sharon Playhouse's They're Playing Our Song) as Mary. John Simpkins directs, with music direction by Eric Kang.
Little Shop of Horrors, written by Howard Ashman and Alan Menken, will then run from August 13-30. The production, directed and choreographed by Casey Hushion, will star Rob Morrison (Avenue Q) as Seymour and Kelly D. Felthous (Wicked) as Audrey. Eric Kang will music direct.
From May 14-17 and May 28-31 on Stage 2 in the Bok Gallery, Sharon Playhouse will present a developmental workshop of Ed Dixon's new play Georgie: The Life and Death of George Rose, directed by John Simpkins. Dixon will star in the one-man play, centered around his mentor, Tony Award-winning character actor George Rose.
Next at the Bok Gallery will be True Love, a new musical about the legendary romance comics of the 1940s and 1950s. Directed by John Simpkins with music direction by Joshua Zecher-Ross, the production features a book by Sarah Schlesinger and David Evans, music by David Evans, and lyrics by Sarah Schlesinger. The cast will include Lael Van Keuren (Sister Act), Nick Gaswirth (A Christmas Story), Jane Bruce (Elf), and Max Sheldon.
Sharon Playhouse Youth Theatre will then present Rick Elice's Tony-nominated Peter Pan prequel Peter and the Starcatcher on the Mainstage from July 31-August 2. Jason Brantman and Fiona Santos direct, with music direction by Santos.
For more information about the Sharon Playhouse season, click here.