Goodman Theatre Presents World Premiere of Carlyle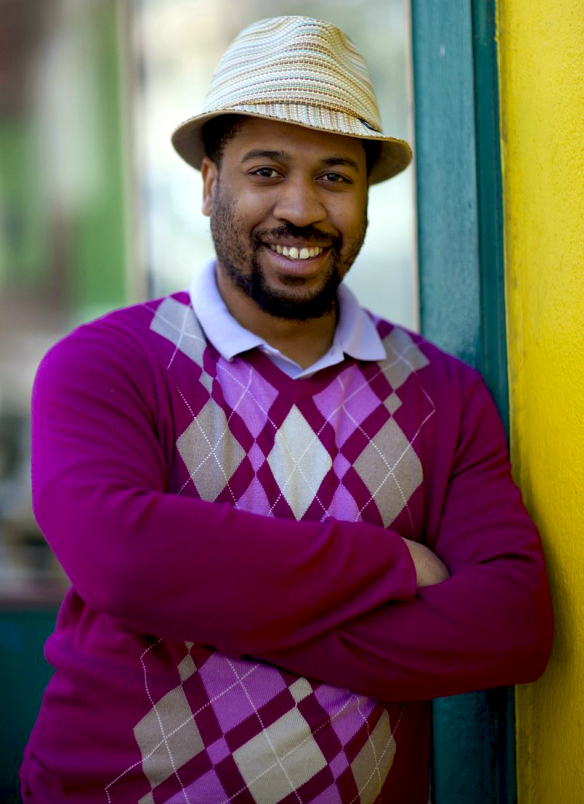 Carlyle starts its run at the Goodman Theatre this evening.
The story centers on Carlyle Meyers, a young African-American backroom lawyer for the Republican Party who attempts to explain how and why he became a member of the GOP. He recounts the pivotal moments in his own life, occasionally assisted by family and friends. These formative vignettes string together an uncensored examination of the effects of party alliance, affirmative action, and the state of race in America.
Written by Thomas Bradshaw, the show is directed by Benjamin Kamine. James Earl Jones II reprises the role of Carlyle Meyers, which he originated during the 2014 New Stages Festival. Tiffany Scott and Levenix Riddle, as well, reprise their original roles as Janice and Omar, respectively. Rounding out the cast is Tim Rhoze as Carlyle's father, original ensemble member Nate Whelden, and new ensemble members Jesse Berry, Patrick Clear, Maureen Gallagher, Charlette Speigner, and Don Tieri.
"Carlyle will undoubtedly provoke discussion, a great deal of thought and perhaps some argument — and will do so with the energetic wit, unabashed passion and the distinctive point of view that only Thomas Bradshaw can bring," said artistic director Robert Falls. "This production of Carlyle reunites some of the artists who made the 2014 developmental production such a success, particularly the inventive stage director Kamine and the enormously gifted actor James Earl Jones II, whose portrayal of the title character is both hilarious and offhandedly wise."
The creative team includes Kevin Depinet (set design), Rachel Healy (costume design), Heather Gilbert (lighting design), Christopher Kriz (sound design), Tanya Palmer (dramaturg), and Donald E. Claxon (stage manager).
Performances will run through May 1.