Give the Celebrities a Chance — They Could Be the Key to the Future of Broadway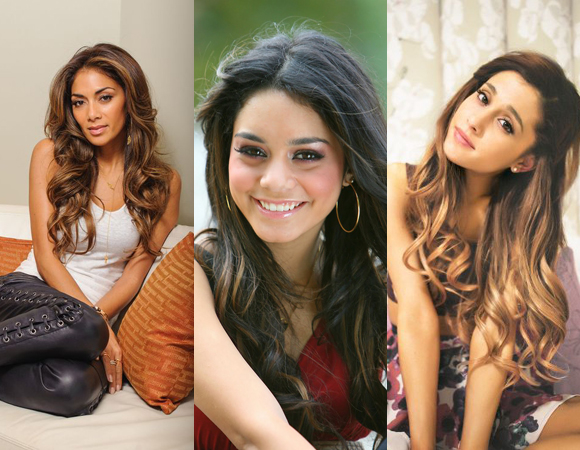 It's a regular invasion of the marquee snatchers with all the Hollywood stars making headlines on Broadway (and the West End). Ironically, the trend has even made its way back to Hollywood in the new feature film Birdman, whose main character attempts a career reboot with a Broadway project. Over just the past several months, High School Musical veteran Vanessa Hudgens has been named the star of a Broadway-bound revival of Gigi, Pussycat Doll Nicole Scherzinger announced plans to slip into a brand-new cat suit as Grizabella in the upcoming London revival of Cats, and R&B singer Ariana Grande was rumored as a contender for the Gloria Estefan biomusical On Your Feet! Add to that Cinderella's newly minted Broadway stars Keke Palmer and "Call Me Maybe" sensation Carly Rae Jepsen, Cabaret's famous Sallys Michelle Williams and Emma Stone, plus the ever-revolving door of Hollywood names spinning through the cast of Chicago, and you'll see why so many Broadway devotees seem ready to welcome the next Kids' Choice Award winner to the Great White Way with torches and pitchforks.
As Chicago illustrates, some of the Hollywood names recruited to Broadway make better showings than others. Digging through archived reviews from around the Internet, the pop star Ashlee Simpson made a successful Broadway debut as Roxie Hart in 2009 — a far more auspicious entrance into the New York theater scene than Usher's 2006 debut as Billy Flynn. Though not every shiny Hollywood name disappoints, Broadway mainstays hold fast to their guilty-until-proven-innocent philosophy when it comes to invaders from the West who we more comfortably associate with the glossy film, television, and music industries.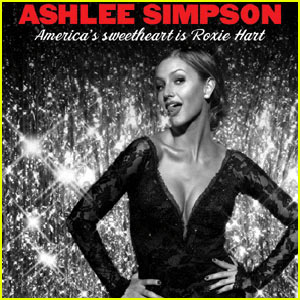 This knee-jerk reaction, quite often, has far more to do with an "us versus them" mentality than it does a valid criticism of a particular star's headlining place on a Broadway marquee. In the case of all three of our newest subjects of Web fodder, theater is already in their blood. Grande already trod the boards at the Jacobs in Jason Robert Brown's musical 13 in 2008 — a year before scoring her first star-making television series on Nickelodeon. Similarly, Scherzinger's pre-Pussycat days were spent performing with Actors Theatre of Louisville and studying musical theater at Wright State University. Hudgens' link might be the weakest with just one credit to her name — a questionable Hollywood Bowl performance — though we can't rule out an Ashlee Simpson-like transformation if she should land on Broadway.
The major beef that theater fans have with these stars crossing coasts is the shamelessness with which they are used as box-office engines, regardless of their credentials. The public perception is that producers make their money off these names while jobs are taken from performers who have put in blood, sweat, and tears building Broadway careers from the ground up.
But what seems like a downward spiral may in fact be the very thing responsible for building a sturdier foundation for Broadway and its most prized stars. At its foundation, Broadway is a commercial industry driven by commercial interests. According to the Broadway League's statistics from the 2012-2013 Broadway season, tourists accounted for 66 percent of all Broadway ticket purchases, with international tourists making up 23 percent — the highest percentage in recorded history. If Broadway is to be a sustainable industry, it can't survive on an isolationist policy of "Broadway"-actors-only. While importing Hollywood names strictly for their names may not be the best solution, this influx may help deconstruct the mental and emotional barrier that we tend to wedge between "Broadway" and "Hollywood."
As celebrities flow into Broadway theaters, Broadway actors simultaneous ebb to the screen to build stronger names for themselves on a broader, box-office-friendly scale. As five-time Tony nominee Kelli O'Hara (and upcoming star of Lincoln Center Theater's revival of The King and I) noted in a recent interview, "There is a pressure, if you want to keep doing theater, to eventually get a little television so that you can keep being valuable at the box office," she explained. "We have a lot of our best actors in this country doing a little television on the side to support their theater habit because either you can't make a living or you can't get hired because you're not going to sell the tickets unless you have a name in Hollywood."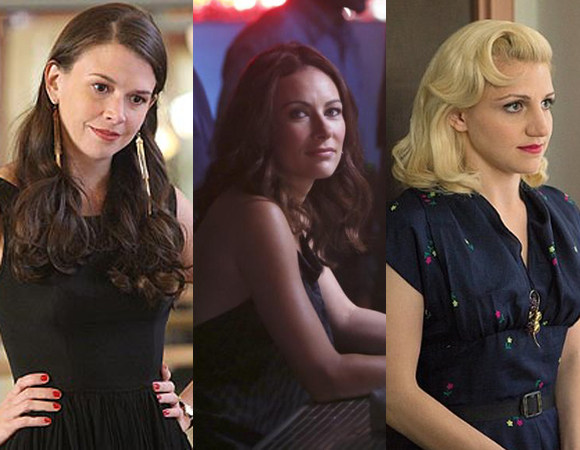 Several of O'Hara's comrades can be seen on the tube fighting this very battle. Two-time Tony winner Sutton Foster is taking a second stab at television following her canceled series Bunheads with the new TV Land comedy Younger. Tony winner Laura Benanti, who picked up thousands of fans after her national telecast performance on NBC's The Sound of Music Live!, continues to pop up on our screens, most recently in a recurring role on Nashville. Annaleigh Ashford, who currently stars in the Broadway revival of You Can't Take It With You, left her Tony-nominated role in Kinky Boots earlier this year to join the cast of Showtime's Masters of Sex.
Though the television industry — and potentially film and music — may be getting the stage's best performers, Broadway is only shortchanged if our stars choose to leave behind their theater roots for good. If the addictive power of the stage is any insurance policy, our favorite performers will likely be drawn back to the bright lights of Broadway and with bigger, shinier, tourist-attracting names that can compete with the pop stars and celebrities filling the billboards of Times Square.
After all, look what the notoriety of Frozen did for Tony winner Idina Menzel (or should I say "Adele Dazeem"). Even after it received lukewarm reviews from the press, Broadway's If/Then continues its Broadway run seven months later. Meanwhile in the very same season, O'Hara, whose Broadway credentials are just as impressive as Menzel's, was unable to attract the same audience to The Bridges of Madison County, which received comparable reviews and closed after only three months. Meanwhile — to play Menzel's very own what if game — the Tony-winning actress could have easily become one of the resented celebrities of Broadway if the music career she originally set out to pursue had skyrocketed before she was scooped up by the cast of Rent.
At the end of the day, the only difference between an artist and a celebrity is publicity — an element of stardom that distracts from genuine talent as often as it disguises a lack thereof. If audiences and casting directors alike acknowledge and internalize this distinction, quality and ticket sales may not have to be on opposite sides of the Broadway seesaw.