Funny Girl Revival Recoups on Broadway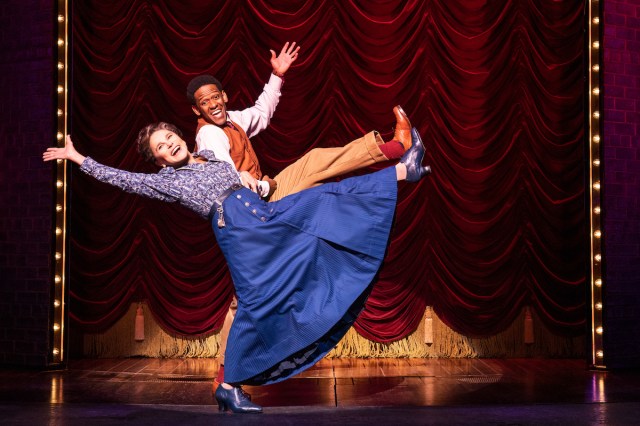 The Broadway revival of Funny Girl has recouped its initial $16.5 million capitalization nearly 16 months after opening on April 24, 2022, and just weeks before it is set to close on September 3. On that date, it will have played 599 performances and 30 previews. The production is led by producers Sonia Friedman, Scott Landis, and David Babani.
The musical tells the story of legendary Follies comedienne Fanny Brice, who was initially portrayed in this revival by Beanie Feldstein. Following a string of bad reviews and facing floundering box office numbers, the producers released Feldstein from her contract six months early and brought in Glee star Lea Michele as the replacement. You can read about that whole saga here.
Funny Girl currently stars Lea Michele as Fanny Brice, Ramin Karimloo as Nick Arnstein, Jared Grimes as Eddie Ryan and Tovah Feldshuh as Mrs. Rosie Brice, with Ephie Aardema as Emma/Mrs. Nadler, Debra Cardona as Mrs. Meeker, Martin Moran as Tom Keeney, Pablo Montalban as Florenz Ziegfeld, Anne L. Nathan as Mrs. Strakosh, and an acting company that includes Miriam Ali, Daniel Beeman, Colin Bradbury, Kurt Csolak, Leslie Donna Flesner, Kaitlyn Frank, Candice Hatakeyama, Curtis Holland, Masumi Iwai, Aliah James, Jeremiah James, Danielle Kelsey, Amy Laviolette, Stephen Mark Lukas, Michael Mastro, Alicia Lundgren, John Manzari, Liz McCartney, Connor McRory, Katie Mitchell, Mariah Reives, Derek Jordan Taylor, Leslie Blake Walker, and "Fanny Brice" alternate Julie Benko, who performs the role every Thursday.
Funny Girl is written by Isobel Lennart (original book), with a score by Jule Styne and Bob Merrill. The book was revised by Harvey Fierstein for this revival, with Michael Mayer directing. A national tour will launch next month starring Melissa Manchester and Katerina McCrimmon.
Over the weekend, White House Press Secretary Karine Jean-Pierre attended a performance of Funny Girl. You can see her with the cast in the photo below: