Elaine Paige Farewell Concert Set to Be Broadcast on the Big Screen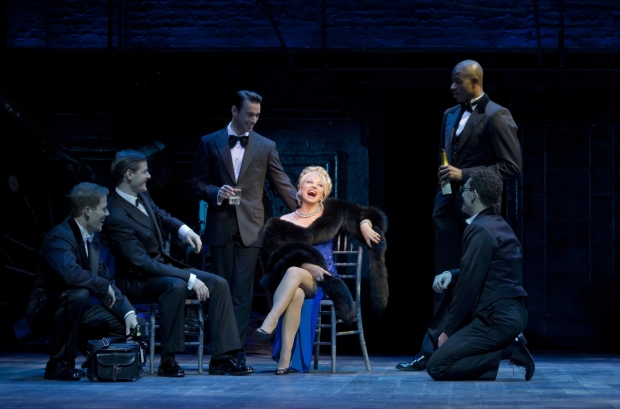 Olivier Award winner and Grammy Award nominee Elaine Paige's 50th anniversary farewell concert I'm Still Here will be presented in cinemas across the United States and Canada by ScreenLive beginning today, May 12. The sold-out concert, filmed at London's Royal Albert Hall on October 22, 2014, is being presented on the big screen.
The concert is followed by special footage of a live Q&A captured in London on April 23, 2014. The concert features Paige, dubbed "The First Lady of British Musical Theatre," along with guest tenor Gardar Thor Cortes and the 60-piece BBC Concert Orchestra, performing highlights from her 50-year career.
Elaine Paige is an Olivier Award winner, Grammy nominee, and two-time Drama Desk nominee. She was last seen on Broadway as Carlotta Campion in the 2011 revival of Follies. On the West End, she starred as the original Eva Peron in Evita, the original Grizabella in Cats, the original Florence in Chess, and Norma Desmond in Sunset Boulevard, among others. She hosts her own show, Elaine Paige on Sunday, on BBC Radio 2. She has also been appointed an Officer of the Order of the British Empire.
For more information and screening locations, click here.