Duncan Macmillan's People, Places & Things, Starring Denise Gough, Extends at St. Ann's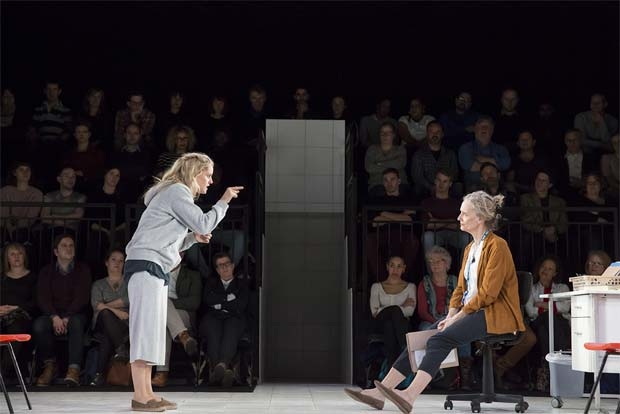 The American premiere of Duncan Macmillan's People, Places & Things, starring Denise Gough in her Olivier Award-winning performance, has extended its run at St. Ann's Warehouse through December 3. The opening is set for October 25.
Alongside Gough, who played the lead role of Emma during the show's runs at the National Theatre in 2015 and the Wyndham Theatre in London's West End in 2016, the cast will also include Jacob James Beswick (T, ensemble), Alistair Cope (Foster), Jacqui Dubois (Jodi, ensemble), Charlotte Gascoyne (Charlotte, ensemble), Kevin McMonagle (Paul, Dad), Nathaniel Martello-White (Mark), Barbara Marten (Doctor, Therapist, Mum), Himesh Patel (Shaun, ensemble), and Laura Woodward (Laura, ensemble).
Directed by Jeremy Herrin, People, Places & Things is described as follows: "Emma is an actress who is having the time of her life. Now all that has changed. Now she's in rehab. Her first step is to admit that she has a problem. But the problem isn't with Emma, it's with everything else. She needs to tell the truth. But she's smart enough to know that there's no such thing. When intoxication feels like the only way to survive the modern world, how can she ever sober up?"
The work is a collaboration between St. Ann's Warehouse, the National Theatre, and Headlong, in association with Bryan Singer Productions.