David Hyde Pierce, George Takei, and More Join White Rabbit Red Rabbit Lineup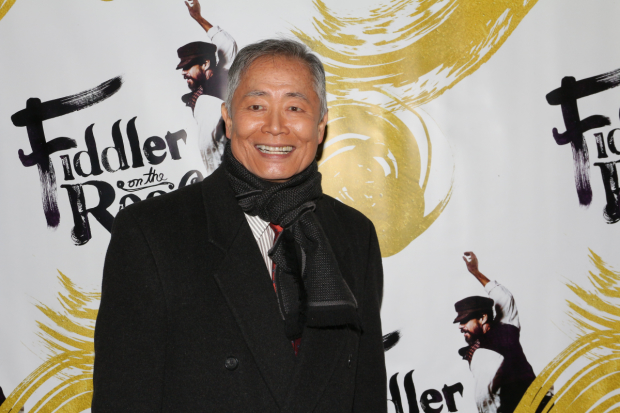 A new lineup of stars and dates have been announced for the off-Broadway solo show White Rabbit Red Rabbit, the internationally acclaimed play by Nassim Soleimanpour that is currently playing at the Westside Theatre.
The production features a rotating cast of stars who will see the script for the first time immediately before stepping onstage for their performances: "No rehearsal. No director. No set. No spoilers," says the production. "A different performer each night is handed the script for the first time as they step onto the stage."
Two-time Emmy Award winner and Tony nominee Bobby Cannavale will perform on May 9; Tony Award and four-time Emmy Award winner David Hyde Pierce on May 16; Emmy Award winner and Oscar nominee Shohreh Aghdashloo on May 23; and television, film, and stage star George Takei on June 13.
The rotating cast also features the previously announced Mike Birbiglia (April 11), Cynthia Nixon (April 18), Kyra Sedgwick (April 25), Martin Short (May 2), and Alan Cumming (June 6).
White Rabbit Red Rabbit is described as follows: "Forbidden to leave his country, young Iranian playwright Nassim Soleimanpour found a way for his voice to get out when he physically could not — distilling the experience of his isolation in an audacious and utterly nontraditional new play. This wildly entertaining and thought-provoking theatrical piece — where no audience can see the same show twice — blends drama, comedy and social experiment, providing audiences with a potent reminder of the transformative power of theater."