David Greenspan and Tala Ashe to Star in Sarah Einspanier's Lunch Bunch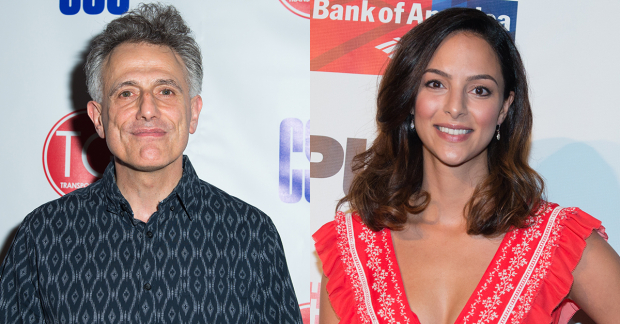 PlayCo has announced the cast and creative team of Sarah Einspanier's Lunch Bunch, which is set to begin performances at 122CC on March 15 for a limited run through April 8. Presented with Clubbed Thumb, Lunch Bunch was originally set for a spring 2020 production, but was delayed due to the pandemic.
It is based on the real-life lunch club set up by a group of public defenders in the Bronx. According to an official description, "Lunch Bunch is a tribute to the sacrifices public servants make every day. The play's characters seek meaning and order in daily culinary minutiae amidst the failures and injustices of the systems threatening their clients' families, as the momentous (the law) projects itself onto the mundane (their lunches)."
Renowned solo performer David Greenspan, who recently completed his run in Joey Merlo's On Set With Theda Bara, will be a part of the ensemble cast. It will also feature Tala Ashe, who was nominated for Drama Desk and Lortel Awards last season for her performance in Sanaz Toossi's English.
The cast also includes Janice Amaya (Shhhh), Ugo Chukwu (Oklahoma!), Louisa Jacobson (The Gilded Age), Francis Mateo (Love to Love You Baby), Jo Mei (Anatomy of a Suicide), and Julia Sirna-Frest ([Porto]). Tara Ahmadinejad directs.
The creative team includes Jean Kim (set design), Alice Tavener (costume design), Oona Curley (lighting design) and Ben Vigus (sound design).