Dames at Sea Launches Digital Lottery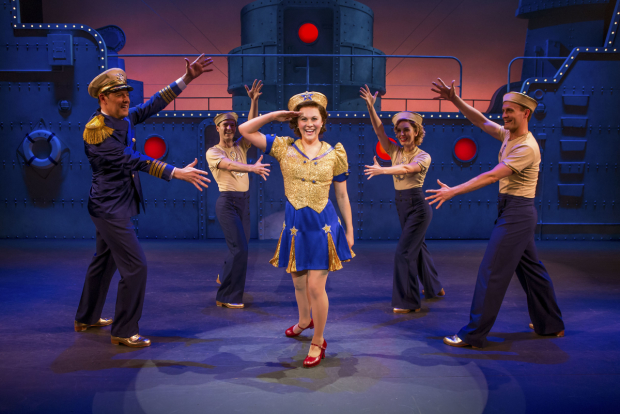 Dames at Sea launches a digital lottery today, offering $32 tickets for its final weeks of performances. To participate, patrons can enter on the day of a performance (by 11:15am ET for matinees and 3:15pm ET for evening performances) here, and will receive a notification via email if they have won. There is a limit of two tickets per winner, and winners must present their photo ID at the theater box office at least 30 minutes before the start of the corresponding performance in order to claim and purchase tickets.
The production is also scheduling Dames at Sea's first national tour, which will begin in the fall of 2017. The tour's launch city and full schedule will be announced shortly.
Featuring music by Jim Wise and a book and lyrics by George Haimsohn and Robin Miller, Dames at Sea is a parody of the 1930s Busby Berkeley-style movie musicals. The story follows Ruby, fresh off the bus in Manhattan, as she gets her first New York musical role — only to find out, along with the rest of the cast, that the theater is about to be demolished on opening night.
Directed and choreographed by Randy Skinner, the show stars John Bolton (A Christmas Story) as The Captain/Hennesey, Mara Davi (A Chorus Line) as Joan, Danny Gardner (Lady, Be Good!) as Lucky, Eloise Kropp (On the Town) as Ruby, Olivier Award winner Lesli Margherita (Matilda The Musical) as Mona Kent, and Cary Tedder (Honeymoon in Vegas) as Dick.
The show will play its final performance at the Helen Hayes on January 3, 2016, after 23 previews and 85 performances. The show officially opened on October 22 after beginning its run on September 24.