Controversial Poet and Playwright Amiri Baraka Dies at 79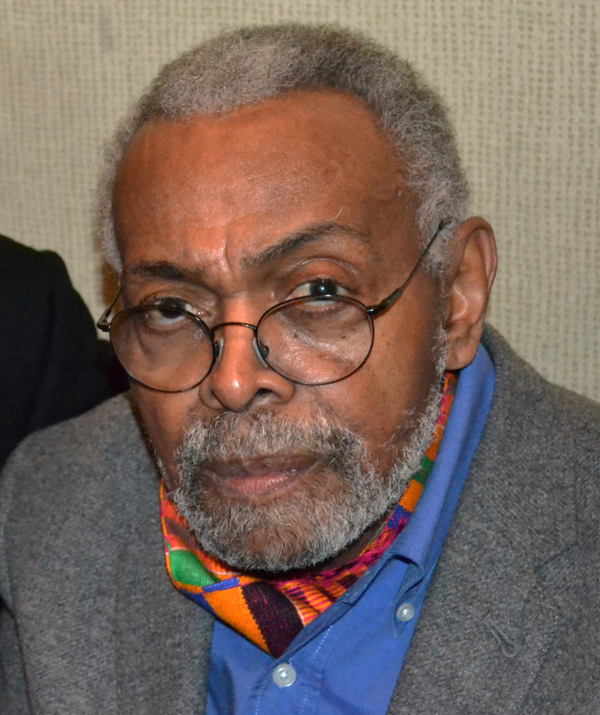 Born Everett Leroy Jones on October 7, 1934, in Newark, New Jersey, provocative African-American poet, essayist, and dramatist Amiri Baraka died on Thursday, January 9, at the age of 79. Baraka passed away at Newark Beth Israel Medical Center after a month of hospitalization. His eldest son reported to NPR that Baraka "died of complications after surgery following a long illness," which included diabetes among other health problems.
Baraka is best known for his controversial poetry career, joining the Beat movement alongside Beat icons such as Jack Kerouac and Allen Ginsberg, and later becoming a leader of the Black Arts Movement following the assassination of Malcolm X in 1965. He became one of the loudest critics of the integrationist civil rights movement, using his poetry as a weapon of action that called for violence against those responsible for societal injustices. Baraka published his first book of poems in 1961 entitled Preface to a Twenty Volume Suicide Note, and in 1965, he published his revolutionary poem Black Art, which became the major poetic manifesto of the Black Arts Movement. One of his most noted writings is his 1963 study of Afro-American music, Blues People: Negro Music in White America.
Throughout his tumultuous career, Baraka published four dramatic works. His 1964 play Dutchman (the last play produced by Baraka under the name LeRoi Jones) premiered at the Cherry Lane Theatre and received an Obie Award. In 1967, the play was adapted into a film directed by Anthony Harvey and starring Shirley Knight and Al Freeman Jr. His other theatrical works include The Baptism and the Toilet, A Black Mass, and The Motion of History and Other Plays.
In July 2002, Baraka was named the second poet laureate of New Jersey by Governor Jim McGreevey and held the post for only a year after political controversy and public pressure forced McGreevey's resignation. Baraka received a number of additional honors including fellowships from the Guggenheim Foundation and the National Endowment for the Arts, the Langston Hughes Award from the City College of New York, the Rockefeller Foundation Award for Drama, an induction into the American Academy of Arts and Letters, and the Before Columbus Foundation Lifetime Achievement Award. Baraka was also the subject of the 1983 documentary In Motion and appeared in Warren Beatty's 1998 satirical comedy, Bulworth.
Baraka had seven children: two with his first wife, Hettie Cohen, whom he divorced in 1965 after seven years of marriage, and five with his second wife, Sylvia Robinson, who later adopted the name Amina Baraka. His daughter Shani was tragically murdered in 2003 at age 31.