Bob Fosse's Dancin' Becomes First Post-Tony Nominations Casualty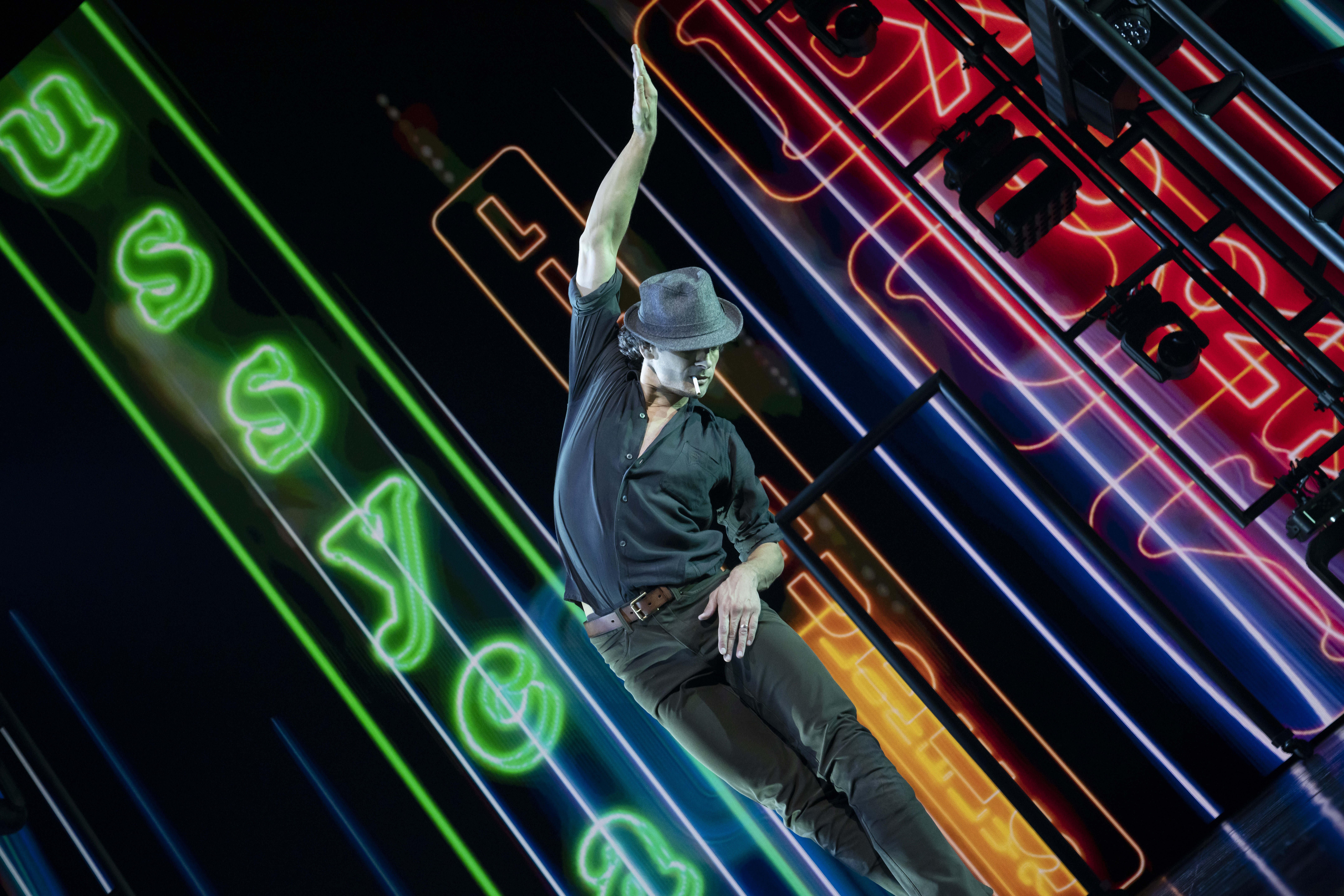 After jeté-ing away from Broadway's award nominations season largely empty-handed, the first-ever revival of Bob Fosse's Dancin' will end its run at the Music Box Theatre on Sunday, May 14. It will have played 17 previews and 65 regular performances.
Originally created, directed, and choreographed by Fosse, Dancin' ran on Broadway for four years, from 1978 to 1982. Wayne Cilento, who appeared in that original production, took over the directorial duties for this new revival, with Fosse's choreography reproduced by Christine Colby Jacques, Corinne McFadden Herrera, and Lauren Cannon. Prior to the Broadway run, this revival premiered at the Old Globe in San Diego.
Bob Fosse's Dancin' has a cast made up of Ioana Alfonso, Yeman Brown, Peter John Chursin, Dylis Croman, Jovan Dansberry, Karli Dinardo, Tony d'Alelio, Aydin Eyikan, Pedro Garza, Jacob Guzman, Manuel Herrera, Afra Hines, Gabriel Hyman, Kolton Krouse, Mattie Love, Krystal Mackie, Yani Marin, Nando Morland, Khori Michelle Petinaud, Ida Saki, Ron Todorowski, and Neka Zang.
The production has scenic design by Robert Brill, costume design by Reid Bartelme and Harriet Jung, lighting design by David Grill, sound design by Peter Hylenski, and video design by Finn Ross. Orchestrations, music supervision, vocal and incidental music arrangements are by Jim Abbott. Music Direction is by Justin Hornback, and new music and dance arrangements are by David Dabbon. Kristen Childs provides text and additional material.
Chursin, Cromin, Guzman, Krouse, Love, and Petinaud are nominated for 2023 Chita Rivera Awards for Outstanding Dancer in a Broadway Show; collectively, the company is nominated for the Outstanding Ensemble award. Those are the only nominations that Dancin' picked up this awards season, losing out on a coveted Best Revival slot at this year's Tony Awards.
Reviewing the production for TheaterMania, critic Pete Hempstead said, "You don't have to have seen the original version…to get the sense that this is a reproduction of something that used to be more exciting."