Story of the Week: The Most Exciting Category at This Year's Tonys Will Be Best Revival of a Musical
The big Broadway revival of Sweeney Todd: The Demon Barber of Fleet Street opened to widespread acclaim on Sunday, meaning there is just one more revival to go for the 2022-23 Broadway season: Camelot at Lincoln Center Theater. This will top off a year that has also seen high-profile revivals of Into the Woods, Parade, 1776, and Bob Fosse's Dancin'. This Story of the Week will examine the Tony race for Best Revival, which is shaping up to be one of the most competitive categories in 2023. But first, some background…
What are revivals and why do the Tony Awards honor them?
Revivals are new productions of plays and musicals that have appeared on Broadway before, or are old and well-known enough to be considered "classic," as the 1998 off-Broadway musical Hedwig and the Angry Inch was when it finally made its Broadway debut in 2014, going on to win the Tony Award for Best Revival that year.
The Tonys have given separate awards for Best Revival of a Musical and Best Revival of a Play since 1994. Before that, plays and musicals were considered in the same category, so you could have The Iceman Cometh nominated against Sweet Charity, which actually happened in 1986 (Charity won).
With ticket prices what they are, there's a huge demand for shows that are a sure bet, with tunes that theatergoers have been humming in the shower for decades. Broadway producers have both a fiduciary and artistic obligation to present the popular canon of American theater, which is why we see so many revivals.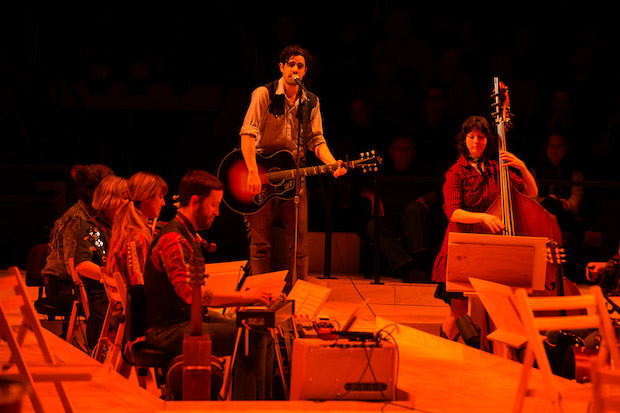 Still, that doesn't mean that revivals must necessarily be dusted-off relics from another era. In fact, the most successful revivals make audiences see an old work in an entirely new light, like the 1998 revival of Cabaret, the 2015 revival of The Color Purple, and the 2019 revival of Oklahoma! All of these productions radically reimagined a show audiences thought they knew, and all of them won the Tony for Best Revival. In 2023, there is a particularly strong crop of revivals on Broadway.
Which shows will be nominated in 2023?
According to the official Tony rules, there should be no more than four nominees in each category, provided there are not more than nine eligible candidates. The number of nominees decreases when there are five or fewer eligible shows in a category. Conveniently, there are six eligible revivals this season: Into the Woods, 1776, Parade, Bob Fosse's Dancin', Sweeney Todd, and Camelot. In the event of a tie when the nominators cast their votes, it is possible that five or even all six of these shows could end up nominated. But the likeliest outcome will be a Best Revival category with four contenders.
Without having seen the production (and barring a catastrophe), I'm going to go out on a limb and predict that Camelot will be among them. Director Bartlett Sher has brought the golden age of musical theater roaring back to life at the Vivian Beaumont Theatre, starting with the massive 2008 revival of South Pacific. I'll never forget the sight of Kelli O'Hara on a boat sailing right over the orchestra in the 2016 revival of The King and I. And his 2018 revival of My Fair Lady snagged 10 Tony nominations. Even if Aaron Sorkin's book revisions live up to my worst fears, I suspect that a combination of lavish design and stellar performances (Andrew Burnap! Phillipa Soo!) will score Camelot a nod.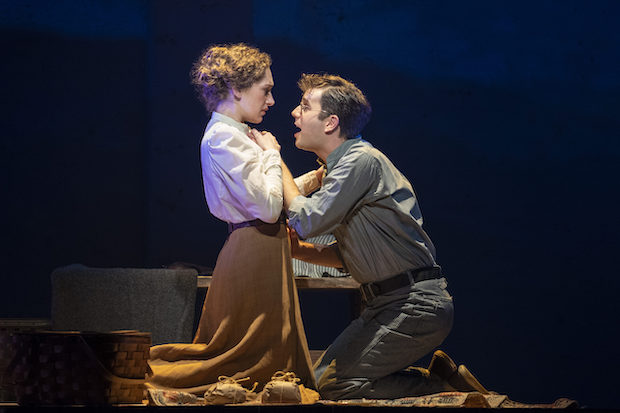 It would be a travesty if the recently opened revival of Sweeney Todd: The Demon Barber of Fleet Street, starring Annaleigh Ashford and Josh Groban, weren't nominated. As I wrote in my review, it's symphonic Sondheim performed by some of the best actors in the business. Similarly, the Ben Platt and Micaela Diamond-led revival of Jason Robert Brown's Parade seems like a lock for a nomination. With an inventive new staging by Michael Arden, it is doing everything a Broadway revival should while bringing new audiences to a musical that didn't get a fair shake 25 years ago. These two shows are obvious contenders, and it seems highly likely that we will see a repeat of the 2017 Ben Platt-Josh Groban showdown in the Actor in a Musical category.
One of the shows likely to fall off is the unloved revival of 1776, which took plenty of bold risks, but to no discernable advantage. Grosses for the limited run with Roundabout Theatre Company were disappointing, and I suspect that the current national tour isn't faring much better. The show closed in January and it seems likely that that the nominators will forget about it entirely, despite some premature expectations of a Tony nom.
Into the Woods would seem to be at a disadvantage as its run at the St. James Theatre ended on January 8, the same day as 1776. However, that transfer from Encores! was extended multiple times and featured a rotating cast of some of the biggest talents on Broadway. It is now on a national tour with stops scheduled through July, which gives it a natural constituency with the all-important road voters (owners and operators of touring venues). All of that makes Into the Woods a likely nominee for Best Revival.
That leaves Bob Fosse's Dancin', which critic Pete Hempstead described as "a reproduction of something that used to be more exciting." A museum piece isn't going to cut it in a year this competitive. As a currently running production, it has a dark horse chance to be nominated, but I'm guessing it won't.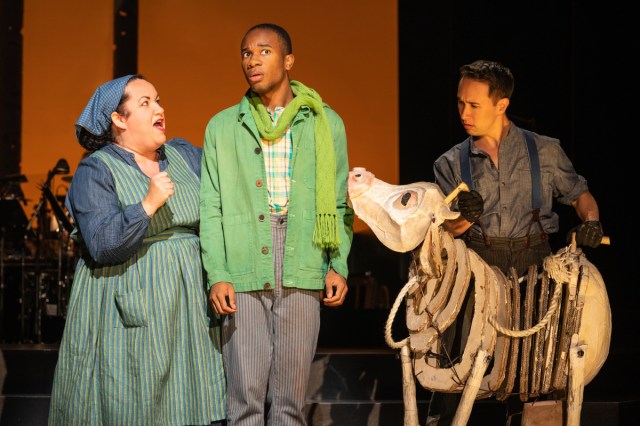 My prediction is that the Best Revival of a Musical category will have these four nominees: Camelot, Parade, Into the Woods, and Sweeney Todd.
So which one of those will win?
That's an impossible question to answer at this point in the year, and I have a hunch it will be just as difficult to answer the afternoon of June 11 (unless you're one of the accountants in charge of tabulating votes). The picture may become clearer once the reviews come out for Camelot, but I suspect not. This is going to be a barnburner, with producers campaigning to secure every possible vote. While the award for Best Musical is usually the main event, the 2023 Tony for Best Revival of a Musical is going to have everyone on the edge of their seats.