Bob Dylan Musical Girl From the North Country Announces Final Extension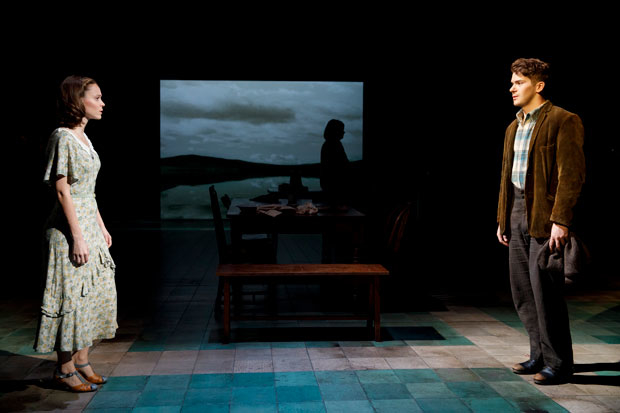 The Public Theater has announced a third and final extension for the North American premiere of Girl From the North Country. After previously extending through Sunday, December 9, Conor McPherson's Bob Dylan musical will now run through Sunday, December 23. The production officially opens tonight.
Stephen Bogardus will take on the role of Nick Laine, with Mare Winningham as Elizabeth Laine and Kimber Sprawl as Marianne Lane. The rest of the American company will feature Todd Almond (Elias Burke), Jeannette Bayardelle (Mrs. Neilson), Sydney James Harcourt (Joe Scott), Matthew Frederick Harris (Ensemble), Caitlin Houlahan (Kate Draper), Robert Joy (Dr. Walker), Marc Kudisch (Mr. Burke), Luba Mason (Mrs. Burke), Tom Nelis (Mr. Perry), David Pittu (Reverend Marlowe), Colton Ryan (Gene Laine), John Schiappa (Ensemble), Rachel Stern (Ensemble), and Chelsea Lee Williams (Ensemble).
The story of a down-on-its-luck community in Duluth, Minnesota, the musical is written and directed by McPherson, with a score culled from the catalogue of Nobel Prize winner Dylan.