Bat Out of Hell Musical to Play Washington, DC, Ahead of New York Engagement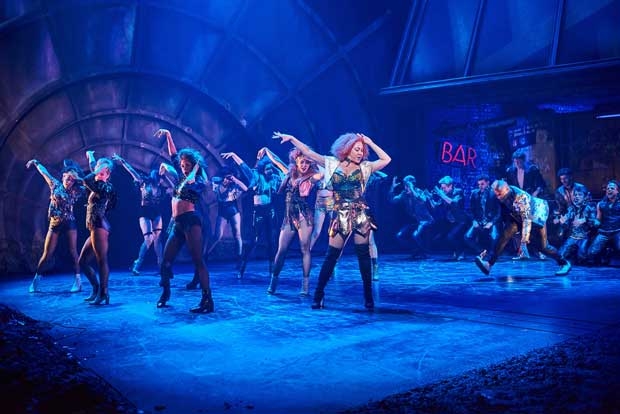 After a sudden postponement of its North American tour, the Jim Steinman musical Bat Out of Hell will run at the National Theatre in Washington, DC, in 2019.
The production will run July 10-27, 2019, replacing previously scheduled dates in May. According to the National, Bat Out of Hell will also make stops in St. Paul and Dallas ahead of a previously announced run at New York City Center, set to take place July 30, 2019-September 22, 2019.
Bat Out of Hell — the second studio album by American rock singer Meat Loaf and his first collaboration with composer Jim Steinman — became one of the best-selling albums of all time after its release in 1977. The stage adaptation is a romantic adventure about rebellious youth and passionate love, set against the backdrop of a post-cataclysmic city adrift from the mainland. Strat, the forever-young leader of the Lost, has fallen for Raven, daughter of Falco, the tyrannical ruler of Obsidian.
The musical originated at the English National Opera before moving to the West End. A North American tour was scheduled to take place this season, but the production closed November 3 at the end of its launching run at the Ed Mirvish Theatre in Toronto.