Audra McDonald and Will Swenson Star in Eugene O'Neill's A Moon for the Misbegotten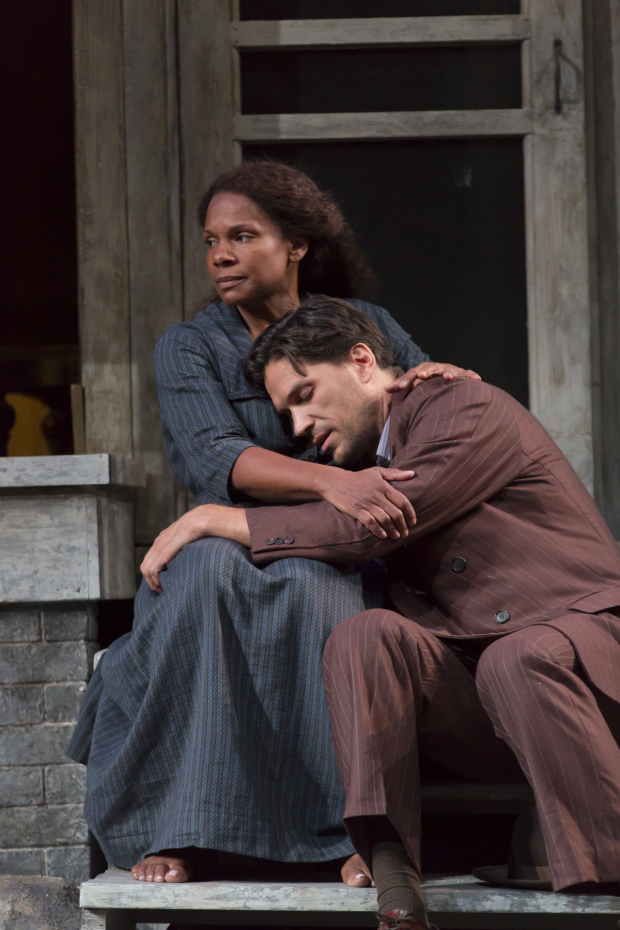 Six-time Tony winner Audra McDonald and her husband, Tony nominee Will Swenson, are currently starring in Eugene O'Neill's final masterpiece, A Moon for the Misbegotten, on the Main Stage of the Williamstown Theatre Festival. The drama runs through August 23.
The play centers on Josie and James, a tenant farmer's daughter and a dissolute landlord. When Josie's father worries he will lose his property, Josie decides to seduce James in an effort to save their land. During the night they spend under the moon, the truth comes into focus for both James and Josie. However, everything could change when dawn breaks.
Gordon Edelstein directs a cast that features McDonald as Josie Hogan, Swenson as James Tyrone Jr., Aaron Costa Ganis as T. Stedman Harder, Howard W. Overshown as Mike Hogan, and Glynn Turman as Phil Hogan.
The creative team includes Ming Cho Lee and Lee Savage (set design), Jane Greenwood (costume design), Jennifer Tipton (lighting design), Thomas Schall (fight design), Brandon Kahn (stage manager), and John Gromada (sound design).
Check out photos from the production in the gallery below.
For tickets and more information, click here.