Arena Stage Partners With L.A. Theatre Works to Record The Originalist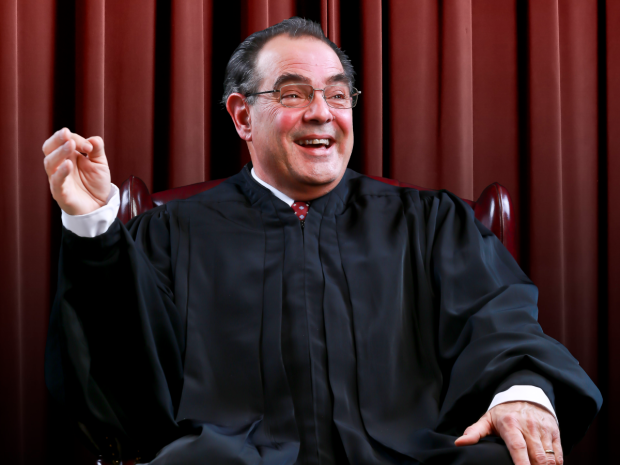 Arena Stage at the Mead Center for American Theater has partnered with L.A. Theatre Works to record John Strand's political drama The Originalist, based on Supreme Court Justice Antonin Scalia.
The performances will feature the original cast of Arena Stage's world-premiere 2015 production, starring Edward Gero as Scalia, Kerry Warren as Cat, and Harlan Work as Brad, under the direction of Arena Stage artistic director Molly Smith. The recording will take place during two invitation-only performances June 24 at 8pm and June 25 at 2pm in the Arlene and Robert Kogod Cradle.
L.A. Theatre Works will distribute the recording and associated educational materials, free of charge, to public high school teachers throughout the U.S and broadcast the play nationwide, including on the D.C. area's NPR affiliate station WAMU 88-5 FM.
Both performances will be followed by interviews as part of the recording, hosted by Nina Totenberg, NPR's legal affairs correspondent. Friday evening will feature former law clerks John Bash, clerk for Scalia in 2007, and Tara Kole, clerk for Scalia in 2004, and Saturday participants will be announced at a later date.
Strand's play follows a bright, liberal, Harvard Law School graduate who embarks on a nerve-racking clerkship with Justice Scalia. She soon discovers him to be both an infuriating sparring partner and an unexpected mentor as their relationship impacts one of the most incendiary cases ever to reach the nation's highest court. Strand's story explores how passionate people risk heart and soul to defend their version of the truth.