American Repertory Theater Announces 2015-16 Season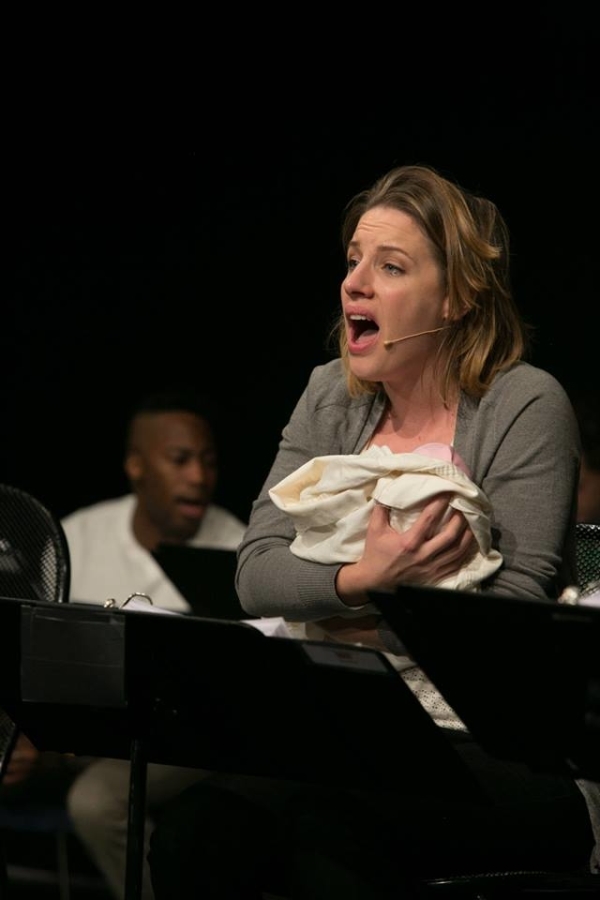 Harvard University's American Repertory Theater has announced its 2015-16 season lineup.
As previously announced, Waitress, a new musical based upon the motion picture by Adrienne Shelly, will have its world premiere this August at the Loeb Drama Center. The production features a book by Jessie Nelson, music and lyrics by Sara Bareilles, and direction by the theater's Tony Award-winning artistic director Diane Paulus.
Natasha, Pierre & the Great Comet of 1812, an electropop opera inspired by Tolstoy's epic novel War and Peace, will come to the theater in December. The production features music and libretto by Dave Malloy, with direction by Rachel Chavkin.
Nice Fish, written by Mark Rylance and Louis Jenkins (and featuring Rylance in the cast), will follow in January 2016. Directed by Claire van Kampen, the play tells the story of an ice fishing expedition where the ordinary and the unbelievable collide.
1984, a stage adaptation of George Orwell's novel by Robert Icke and Duncan Macmillan, will follow with performances set to begin in February 2016.
In April, 2016, the A.R.T. will present In the Body of the World, Eve Ensler's stage adaptation of her critically acclaimed memoir about the strength and joy that connect a single body to the planet. The play will feature Ensler, with direction by Paulus. Performances will run at Harvard University's Farkas Hall.
In May, 2016, OBERON will present RoosevElvis, a madcap road trip through American masculinities, created by the TEAM and directed by Rachel Chavkin.
For the holidays, the theater will also offer a production of The Pirate Princess, a new musical adaptation of Shakespeare's Twelfth Night for children and their families. Set to begin performances in December, the production is created by the team behind The Light Princess.
For more information about the upcoming season, click here.