Acclaimed Solo Show Every Brilliant Thing Coming to HBO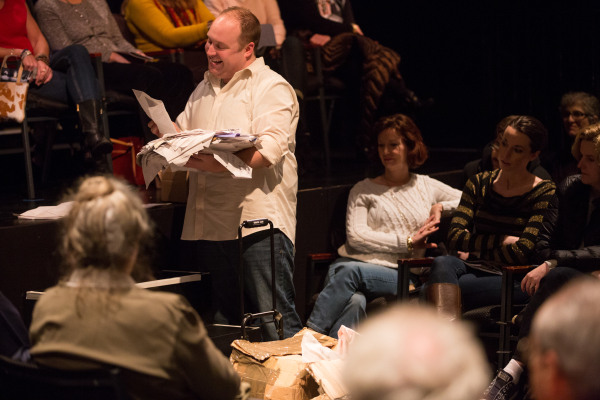 Duncan Macmillan's acclaimed solo show Every Brilliant Thing, starring Jonny Donahoe, will come to HBO this holiday season, premiering Monday, December 26. The presentation is produced and directed by Fenton Bailey and Randy Barbato.
Filmed in 2015 at the Barrow Street Theatre, the solo show, directed by George Perrin, follows a young man who attempts to ease his mother's depression by creating a list of all the best things in the world. Through adulthood, as the list grows, he learns the deep significance it has on his own life.
A production of the U.K.-based Paines Plough and Pentabus Theatre Company, the production came to New York following engagements in London and Edinburgh, as well as a U.K. tour. The production was presented by Scott Morfee, Jean Doumanian, Tom Wirtshafter, and Patrick Daly.