Academy Award Winner Estelle Parsons Wields a Flame in the Broadway Poster for The Velocity of Autumn
Academy Award winner Estelle Parsons (Bonnie and Clyde, Nice Work If You Can Get It) and two-time Tony Award winner Stephen Spinella (Angels in America, Spring Awakening) are returning to Broadway this spring in Eric Coble's new dark comedy, The Velocity of Autumn, following an acclaimed run at Washington, D.C.'s Arena Stage. Arena Stage Artistic Director Molly Smith will make her Broadway directorial debut.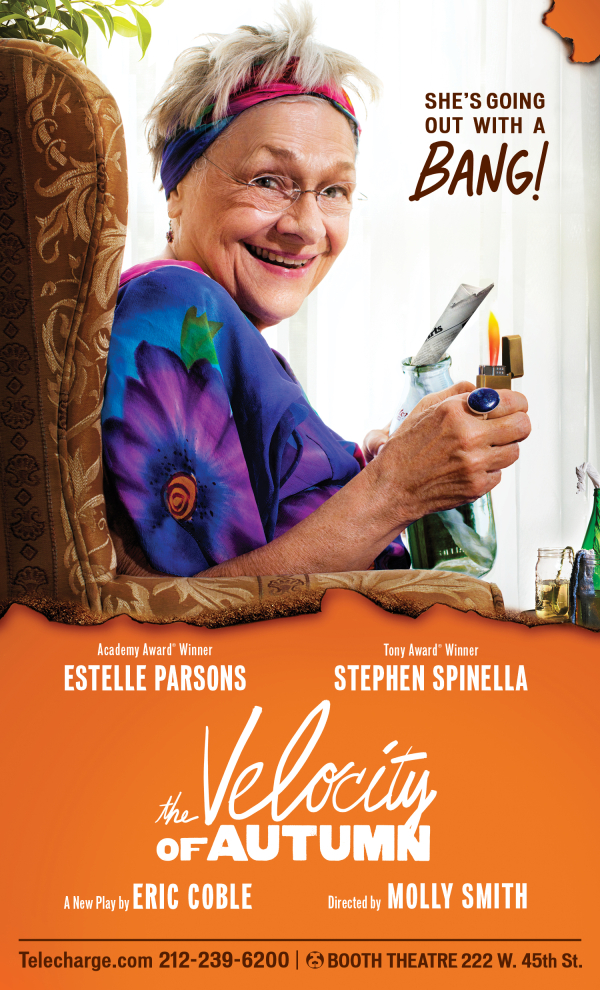 Take a look at Parsons in the new poster for the upcoming Broadway run as she portrays 79-year-old artist Alexandra, who threatens explosive consequences when her son (Spinella) tries to make her leave her Brooklyn brownstone.
Performances will begin on April 1 at the Booth Theatre in advance of an April 21 opening.