A Bloody Good Opening Night for Bruce Willis, Laurie Metcalf, and Broadway's Misery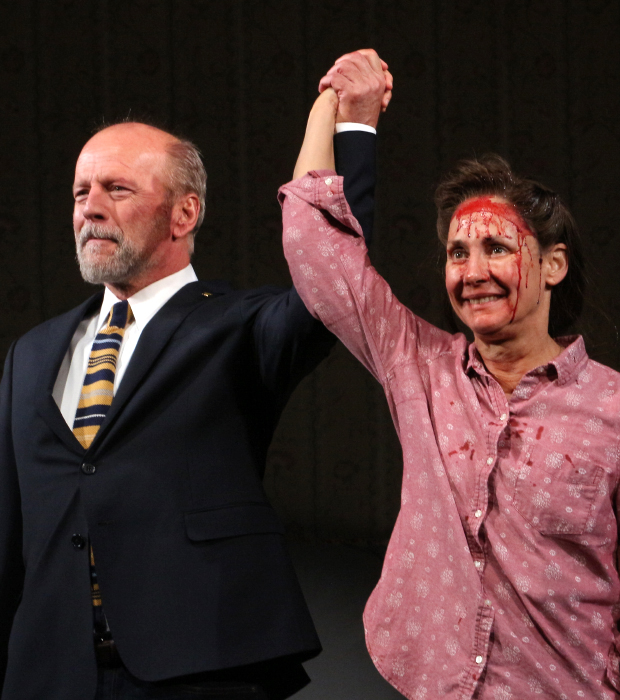 William Goldman's stage adaptation of the 1990 film Misery celebrated its opening night on November 15 at Broadway's Broadhurst Theatre. The production stars Hollywood icon Bruce Willis as romance novelist Paul Sheldon, who is rescued from a car crash — and subsequently held captive — by his crazed "number-one fan," Annie Wilkes, played by Emmy winner Laurie Metcalf. Will Frears' production also stars Leon Addison Brown as Buster, the sheriff.
Goldman's film adaptation of Misery, based on Stephen King's celebrated novel, was directed by Rob Reiner and released in 1990, starring James Caan and Kathy Bates, who won an Academy Award for her performance as Annie Wilkes. The stage version made its world premiere at Bucks County Playhouse in the fall of 2012.
Following the show, the cast and their guests, a list that included original director Reiner, filmmaker John Waters (Hairspray), Saturday Night Live's Kate McKinnon, and many others, headed to the swanky Tao Downtown to toast the occasion. Check out TheaterMania's photos from the evening in the gallery below.