11 Free Shows You Can See in New York This Summer
Summer is the best time in New York to catch free theater. The shows are usually in the public domain and presented outdoors to cut down on costs (and to take advantage of the nice weather). Since the city is full of great actors and directors, New Yorkers get to enjoy top-quality theater completely gratis. Here's a list of the 11 most promising free shows playing in New York City's parks (and parking lots) this summer.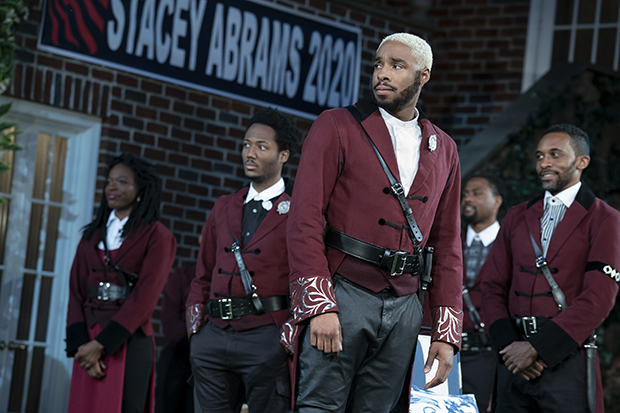 1. Much Ado About Nothing — Shakespeare in the Park (performing until June 23)
Started in the 1950s by Joseph Papp, the Public Theater's Shakespeare in the Park is the gold standard in free summer theater. This year promises to uphold that legacy, with Tony nominee and Orange Is the New Black star Danielle Brooks playing Beatrice in Shakespeare's sidesplitting love-hate rom-com. Tony-winning director Kenny Leon makes his Shakespeare in the Park debut, setting the play in a suburban Atlanta mansion in the spring of 2020.
---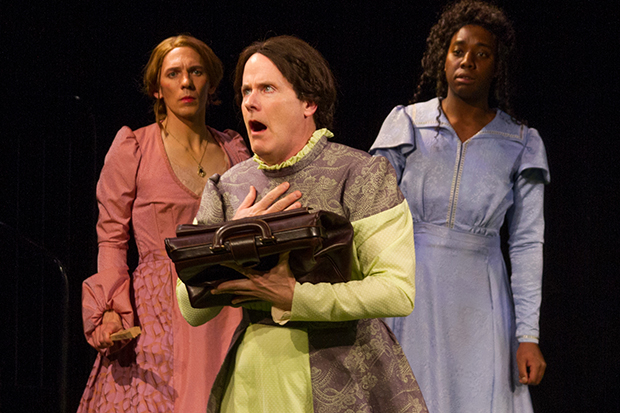 2. The Importance of Being Earnest — New York Classical Theatre (performing until June 30)
New York's famous "panoramic" theater company brings Oscar Wilde's trivial comedy for serious people to three New York City parks. As if there weren't already enough confusion between Algernon, Jack, and "Ernest," this production has the entire cast switch roles and genders every other performance. That means you can go two nights in a row and see two very different interpretations. This is a great way to celebrate LGBT pride month.
---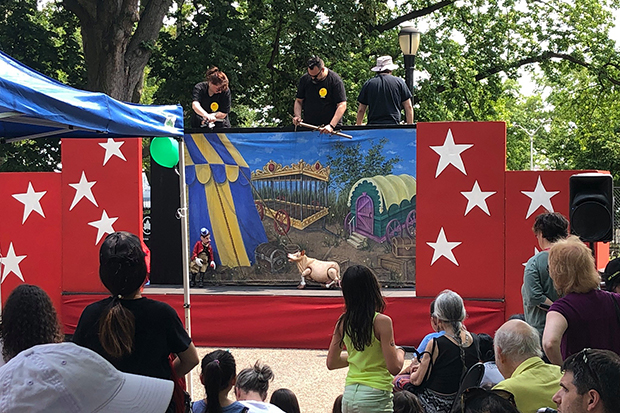 3. Bessie's Big Shot — CityParks PuppetMobile (performing until August 31)
This marionette play about a cow from the Upper West Side with big showbiz dreams is a wonderful show for kids, who tend to have a heightened appreciation for its slapstick humor. The CityParks PuppetMobile will be driving Bessie all over New York City this summer, so if you live in the outer boroughs, you don't have to go all the way to Central Park to see her. You can find a performance near you by looking on the calendar here.
---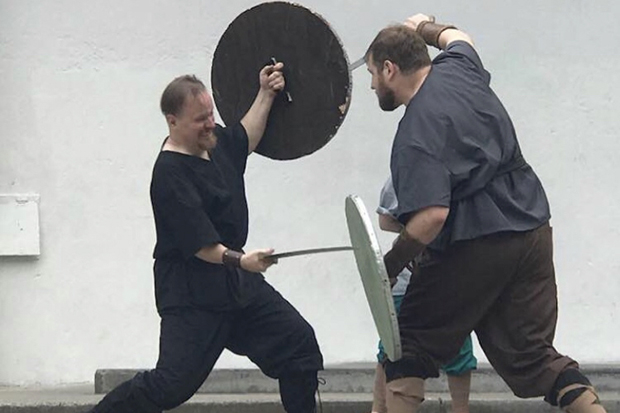 4. Hamlet: the Viking Prince of Denmark — Black Henna Productions in association with Theatre Beyond Broadway (performing until June 23)
Black Henna Productions brings the melancholic prince of Denmark back to his Norse roots by setting the play in a 10th-century Viking longhouse. Director Kelly Monroe Johnston has shaved Shakespeare's longest tragedy down to a cool 90 minutes for a nimble production built for parks in Queens, Manhattan, and Brooklyn.
---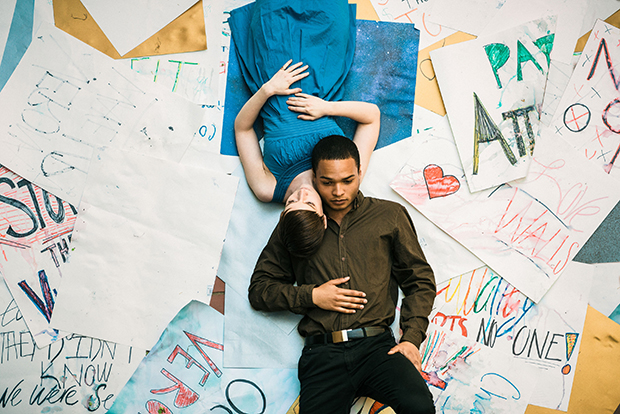 5. Romeo & Juliet — Smith Street Stage (June 14-30)
Noah Anderson and Katie Willmorth star as Shakespeare's star-crossed young lovers for this production in Brooklyn's Carroll Park. This represents a return to the scene of the crime for Smith Street Stage, which started producing in 2010 with a five-actor adaptation of Romeo & Juliet. This new production features 15 performers, and innumerable protest signs.
---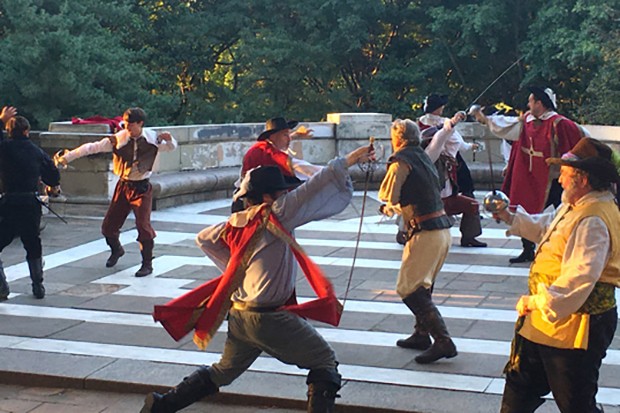 6. The Man in the Iron Mask — Hudson Warehouse (July 4-28)
This is the third installment of Susane Lee's epic adaptation of Alexandre Dumas's entire d'Artagnan Romances, a project that has produced in a new play every summer for the past two years. Hudson Warehouse operates on a shoestring budget, which is why it is always impressive to see the massive costumed swordfights they are able to choreograph on the back patio of the Soldiers' and Sailors' Monument in Riverside Park.
---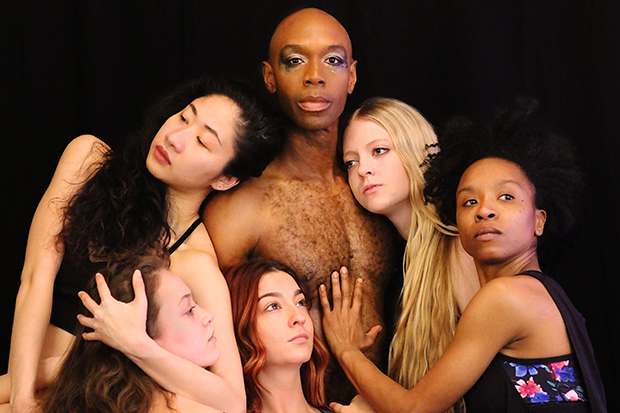 7. The Bacchae — Classical Theatre of Harlem (July 6-28)
Dionysus (God of wine and ecstasy) touches down in Harlem's Marcus Garvey Park for Euripides's tale of tribalism and frenzy. Playwright Bryan Doerries has adapted the play to speak more directly to the age of celebrity worship, social media, and wrathful culture war. This is the second year in a row Classical Theatre of Harlem has gone Greek, following last year's acclaimed production of Antigone.
---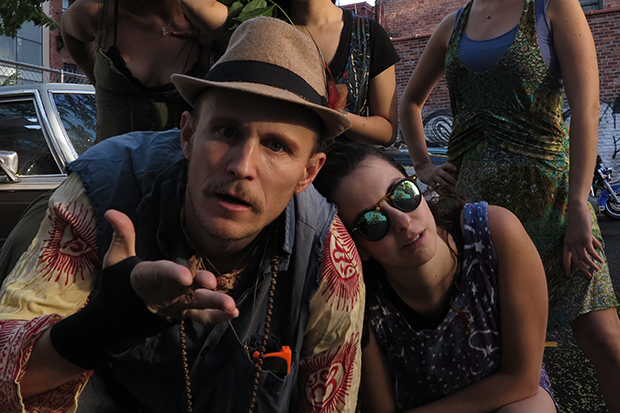 8. Romeo and Juliet — Shakespeare in the Parking Lot (July 11-27)
It's Shakespeare's most famous doomed romance, and yes, it takes place in a parking lot on the Lower East Side. This is the 25th anniversary of the gritty downtown alternative to Shakespeare in the Park, a bold assertion of the ability to create theater anywhere.
[Joaquina Kalukango and Jonathan Cake appeared five years ago in the Public Theater production of Antony and Cleopatra, adapted and directed by Tarell Alvin McCraney.] credit: Joan Marcus
---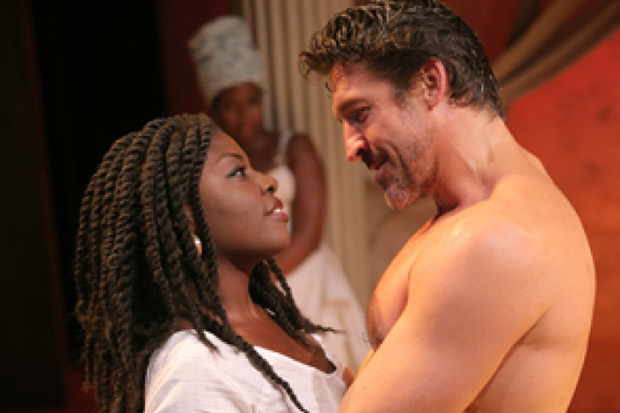 9. Coriolanus — Shakespeare in the Park (July 16 – August 11)
As we head into yet another presidential campaign, the Public Theater presents Shakespeare's tragedy of democracy and populism. Jonathan Cake stars in the title role and Daniel Sullivan, who has helmed some of the best Shakespeare in the Park productions over the last decade, directs. This is the first time Coriolanus has been presented in the park since 1979 (another year of global political upheaval).
---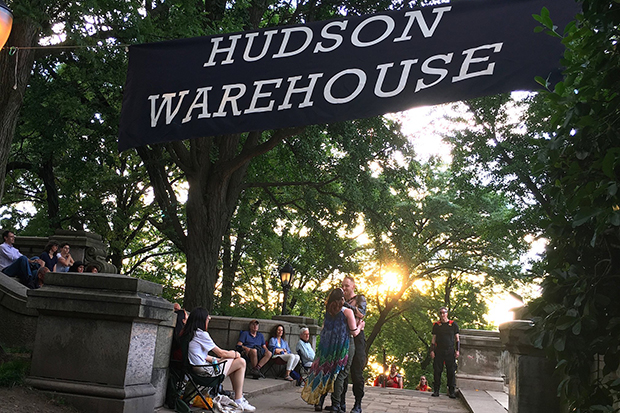 10. The Merry Wives of Windsor — Hudson Warehouse (August 1-25)
Hudson Warehouse closes its summer season with Shakespeare's comedy, which features the return of one of his most beloved characters, Sir John Falstaff. The hilarious story opens with Falstaff (typically broke) attempting to woo two different married women. Chaos and laughter ensues.
---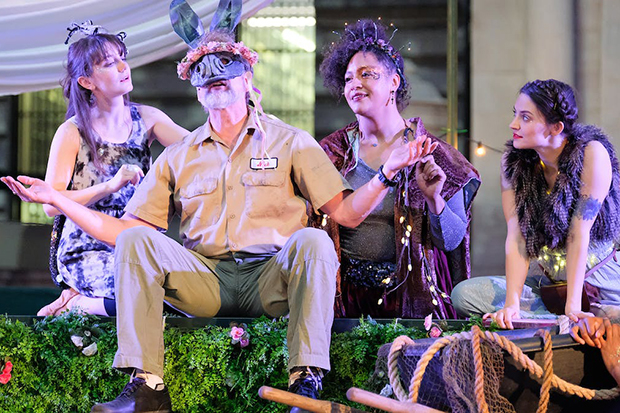 11. Othello — The Drilling Company (August 20 – September 7)
As always, the Drilling Company closes the summer Shakespeare season in Bryant Park. This year's grand finale is the tragedy of the moor of Venice, driven mad with jealousy by the lies of the unapologetically evil Iago — and you thought your boyfriend was gullible!