10 Shows You Need to See This Fall
With hundreds of musicals and plays opening in New York over the next several months, determining what to spend your time and money on can feel like a full-time job. In fact, it is our full-time job, and we've sifted through the season so you don't have to: Here are the 10 most promising shows playing New York City this fall. They range from uproarious comedies to soul-shredding dramas. Take a look and schedule your visit or weekend around these. We guarantee that there's something in here you'll want to check out.
---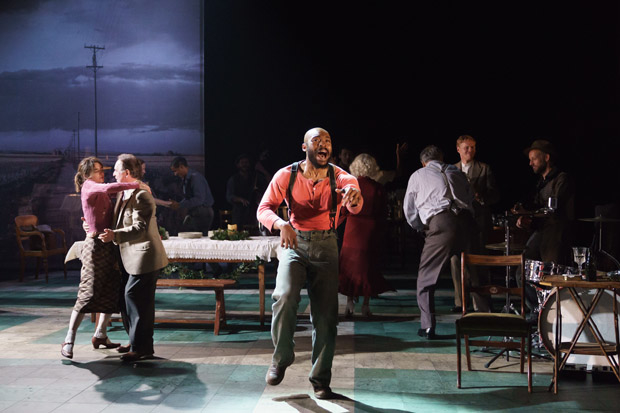 1. Girl From the North Country (beginning September 11)
Here's your opportunity to see a jukebox musical composed by a Nobel laureate. Set in a Duluth, Minnesota, boarding house during the Great Depression, Girl From the North Country uses the music of Bob Dylan to illuminate the stories of the lost souls passing through this transient place. It features a book and direction by Conor McPherson, who won a New York Drama Critics' Circle Award for his play, The Night Alive. Girl From North Country played a sold-out run at London's Old Vic before transferring to the West End. This North American debut plays the Public Theater, which was the original home of hit musicals like Fun Home and Hamilton.
---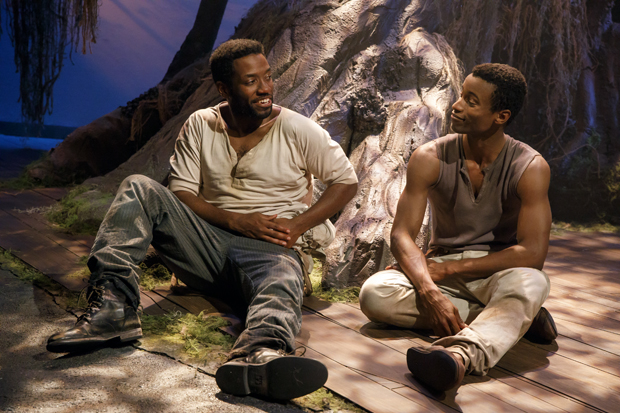 2. Fireflies (beginning September 26)
We (and many others) loved Sugar in Our Wounds, the first part in Donja R. Love's trilogy about queer black love in America. So naturally, we're excited about this second installment, which takes place in the Jim Crow South and depicts the strained marriage between a civil rights campaigner and his wife, who secretly writes all of his speeches. Khris Davis (Sweat) and DeWanda Wise (Netflix's She's Gotta Have It) star in this world premiere at Atlantic Theater Company, original home of last season's Tony Award winner for Best Musical, The Band's Visit.
---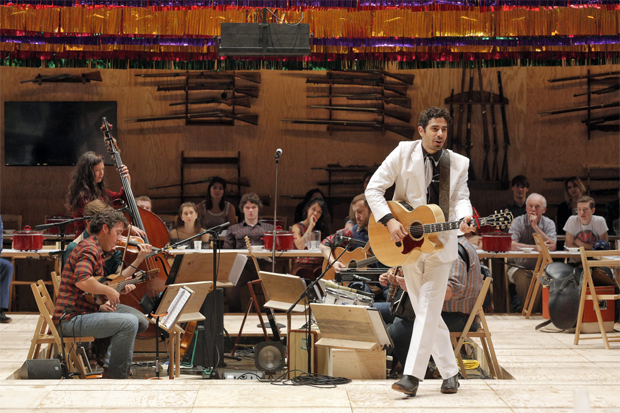 3. Oklahoma! (beginning September 27)
You may think that Oklahoma! is the mustiest of golden age musicals, but director Daniel Fish is out to make you reconsider. A story about unrequited love, rivalry between competing tribes, and frontier justice, Oklahoma! has all the makings of high drama. Fish mines that potential in this pared-down staging at St. Ann's Warehouse, Brooklyn's home for daring experimental theater. Fish's Oklahoma! received raves when it premiered at Bard College in 2015. Damon Daunno (Curly) and Mary Testa (Aunt Eller) reprise their roles from that run. Rebecca Naomi Jones (Describe the Night) joins the cast as Laurey, while Ali Stroker (Spring Awakening) plays Ado Annie. This is not your grandmother's Rodgers and Hammerstein.
---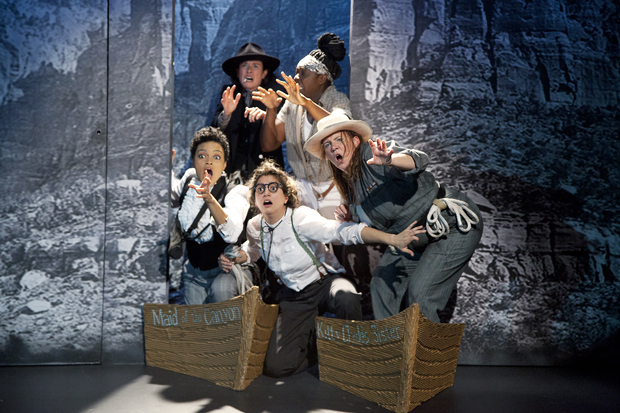 4. India Pale Ale (beginning October 2)
The tension between the values of an older generation and the aspirations of a younger generation is always potent fuel for drama, especially in a nation of immigrants like ours. Jaclyn Backhaus's India Pale Ale adds to that grand tradition. It tells the story of a small Punjabi community that has carved out a space for itself in suburban Wisconsin. As the Batra family's only son, Iggy, prepares to marry, his older sister, Boz, announces her intentions to open a bar. Backhaus, who penned the hilarious frontier(wo)man play Men on Boats, is one of the most historically astute voices in the American theater; so naturally, her domestic drama takes an exciting twist in the form of the Batris' 19th-century pirate ancestor.
---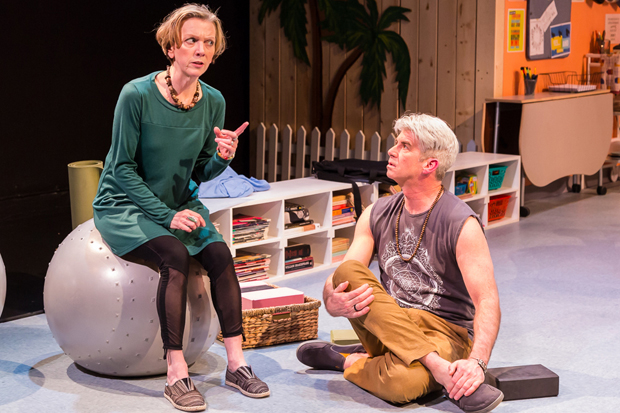 5. The Thanksgiving Play (beginning October 12)
In an unnamed bastion of blue America, three "woke" teaching artists attempt to create an elementary school pageant that simultaneously honors Native American history while also breaking down the myths that surround Thanksgiving. But there's a problem: None of them is Native American, and the Native person to whom they have outsourced the task of cultural sensitivity may not actually know what they're talking about. Larissa FastHorse makes her Playwrights Horizons debut with this satire of progressive posturing in America. Moritz von Stuelpnagel, director of Broadway's outrageous Hand to God, is sure to turn an already hilarious play into a genuine side-splitter.
---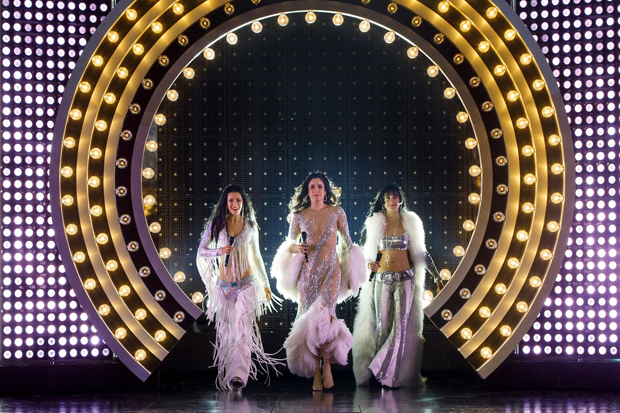 6. The Cher Show (beginning November 1)
She's the greatest pop diva of all time, and now she's the subject of a Broadway musical. With a book by Rick Elice (Jersey Boys), The Cher Show tells her unique story using some of her biggest hits, including "Half Breed," "If I Could Turn Back Time," and "Believe." Like Three Tall Women and Summer: The Donna Summer Musical, the show uses three actors to depict Cher at different points in a half-century-long career marked by reinvention: Micaela Diamond plays Babe, Teal Wicks takes Lady, and Stephanie J. Block is Star. Even if you aren't a fan of jukebox musicals, you'll want to see this one for the timeless songs and fabulous Bob Mackie costumes.
---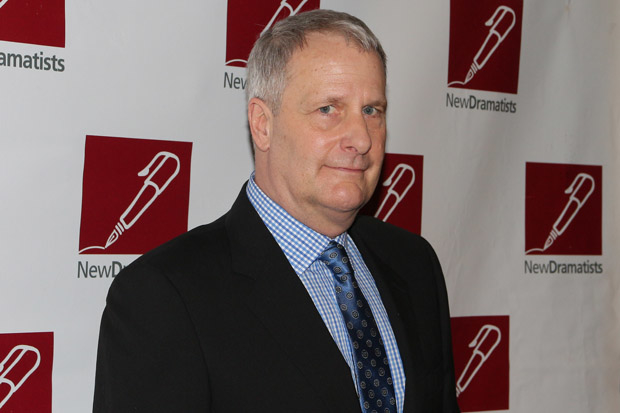 7. To Kill a Mockingbird (beginning November 1)
Based on Harper Lee's beloved novel about a racially charged rape trial in Alabama and with a new script by Aaron Sorkin (The West Wing), this is undoubtedly the most anticipated new play on Broadway — but it almost didn't happen. Earlier this year, the Lee estate sued the production, claiming that Sorkin's script strayed too far from the source material. Producer Scott Rudin countersued, offering to stage a single performance inside a federal courthouse to prove the script's fidelity (an event that, had it taken place, would almost certainly merit its own play). As things turned out, the parties settled amicably and the show will go on. Bartlett Sher (My Fair Lady) directs, and Jeff Daniels stars as Atticus Finch.
---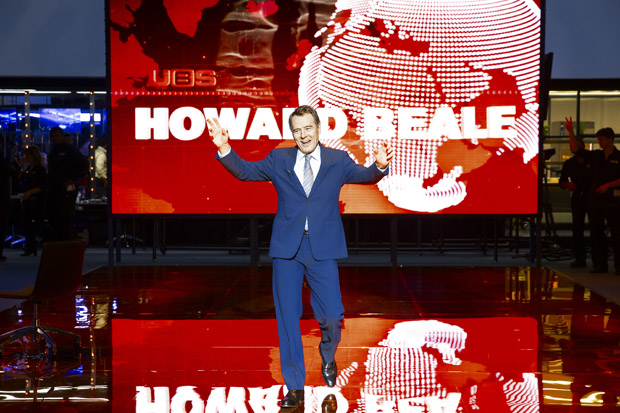 8. Network (beginning November 10)
"I'm as mad as hell, and I'm not going to take this anymore." That immortal line comes from the 1976 Paddy Chayefsky-Sidney Lumet movie, the basis of this new Broadway play from Lee Hall (Billy Elliot) and director Ivo van Hove. It tells the story of a soon-to-be-canceled newscaster whose increasingly erratic on-air behavior becomes a ratings bonanza. In the age of reality TV and monetized outrage, Network feels eerily prescient. Van Hove's cinematic style incorporates live video and close-ups, and was recently on full display in The Damned at Park Avenue Armory. It feels like the perfect match for a story in which the camera has always been a silent character.
---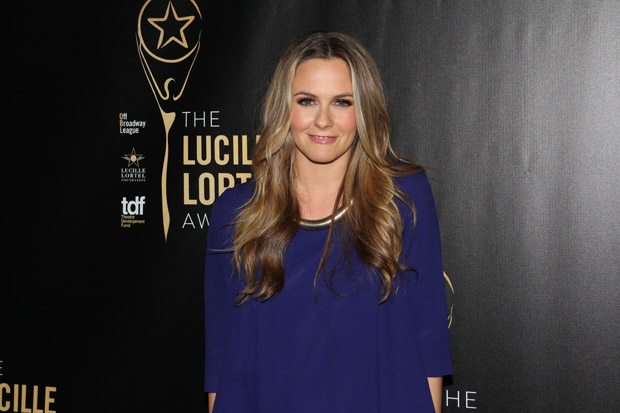 9. Clueless, the Musical (November 20)
Writer-director Amy Heckerling's 1995 film took the plot of Jane Austen's Emma and plopped it down on the quad of Beverly Hills High School. Now you can relive the adventures of Cher (not to be confused with the icon) and her friends with a musical that tells their story using pop hits from the '90s. Fans of Cruel Intentions: The Musical may be quick to point out that this concept has already been done, but anyone who actually lived through the pop renaissance that was the 1990s will tell you that there's plenty of bounty to go around. Kristin Hanggi (Rock of Ages) directs, with choreography by Kelly Devine (Come From Away).
---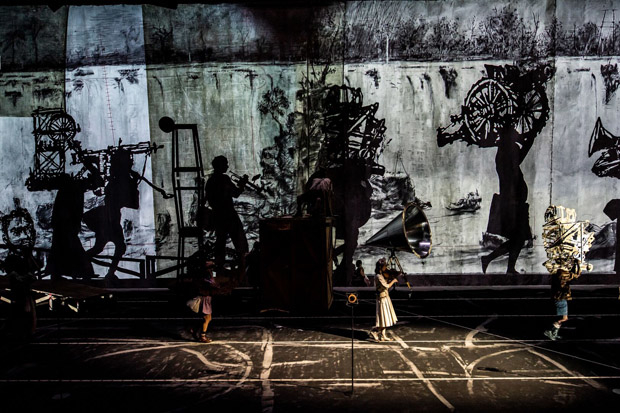 10. The Head & the Load (beginning December 4)
One should never pass up a chance to see theater in the massive Drill Hall of Park Avenue Armory, which is easily the largest stage in New York City. This fall, it hosts the North American premiere of a new play by South African artist William Kentridge honoring the Africans who served on both sides during World War I. While the great European powers stoked support for the war through virulent new forms of nationalism, millions of colonized people were dragged into a conflict that was not their own. That rarely acknowledged story is told here through dance (by Gregory Maqoma), music (by Philip Miller and Thuthuka Sibisi), and inventive theatricality. The Knights, a Brooklyn-based orchestra, provides live accompaniment. Prepare for another astounding night at the Armory.