The Children's (Shining) Hour (Part II)
This is part II of Michael Feingold's latest "Thinking About Theater" column.
Click here to read part I.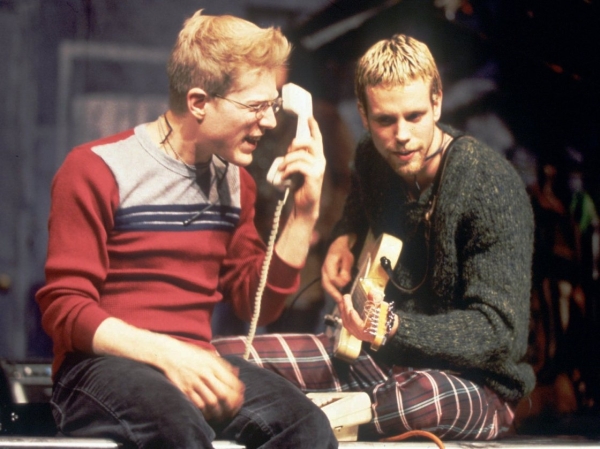 Because older generations grew up with homosexuality as a principal topic on their do-not-mention-in-front-of-children lists, plays that deal with it have increasingly become flashpoints in the struggle to claim the right of free expression for high school and college students. At the same time, schools have increasingly found such plays useful as teaching tools. In the 1980s, when the spread of HIV made AIDS education imperative, such explosions erupted over productions of Larry Kramer's The Normal Heart, William M. Hoffman's As Is, and later Tony Kushner's Angels in America.
While these plays were clearly college-level material, the struggle for gay equality, which had of necessity moved hand in hand with the struggle to stop the spread of AIDS, made the reality of same-sex preference a more public matter than ever before. As the HIV pandemic was gradually curbed (though never halted) by the development of the drug "cocktail," educators found their focus shifting to the issues of equality and social tolerance the fight had raised. Into this altered world came two helpful works that teachers found particularly appealed to students: Jonathan Larson's musical Rent and Tectonic Theater Project's docudrama The Laramie Project. With them, the censorship battle spread below college level.
No statistical tally of censorship attempts exists: A high school isn't suppressing Rent if it chooses to stage Annie or The Music Man instead; discreet textual alterations, although they constitute a copyright violation, often go unreported. Larissa Mark and her colleagues in Trumbull (CT) High School's Thespian Society had no intention of letting Rent be taken away from them or diminished in any such way.
Mark, a staunchly principled and articulate 17-year-old who will be a freshman next fall at Columbia University, apparently has a born stage manager's knack for organization. When Trumbull's new principal, Mark Guarino, announced the show's cancellation, she and her fellow Thespians, using Twitter, swiftly circulated a petition, acquiring within a few days around 1,500 signatures, roughly three-fourths of the school's student body. A Facebook page (Trumbull for Rent) and a local media campaign, conducted firmly with restraint, added steam.
Though the resulting external pressure undoubtedly helped Trumbull's students win their case — even high school principals behave better when they know The New York Times is watching — it was meetings, not tweets, that made the crucial difference. Mark and her colleagues used social media to survey the student body's feelings about Rent. They approached Guarino collaboratively, not as adversaries. "It was very important to us all," Mark says, "to show respect toward the administration, not just appeal to them in an emotional outburst." The Thespians' dignified, practical lucidity clinched the deal, making Guarino a support. The Trumbull High School Thespian Society production of Rent has just completed auditions and will go on in March as originally scheduled.
But rather than fade out on that happy ending let's move southward: Shortly before Trumbull's theatrical travails began, a more deeply disturbing event occurred in Oxford, Mississippi, at the university familiarly known as Ole Miss, where the U. of M.'s theater department presented a production of The Laramie Project, directed by voice and speech instructor Rory Ledbetter.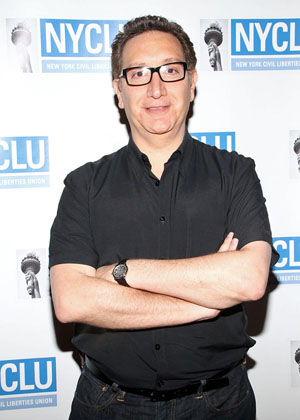 Countless colleges and high schools have staged this collectively created documentary script since its New York premiere in 2000. The 1998 murder of Matthew Shepard in Laramie, Wyoming, had riveted world media; author-director Moisés Kaufman and his troupe had delved deep enough into the case to create a question-raising work that offered a panoply of perspectives — a perfect discussion-starter for any school that wanted its students to face a vital contemporary topic seriously.
At Ole Miss, however, "seriously" turned out to be the problem. Controversy over The Laramie Project most often starts when self-appointed censors try to prevent high school stagings of the work; college productions rarely provoke incidents. But this one was different. A week's worth of well-received performances came off without incident. Then came the Tuesday night when, for whatever reason, a large segment of Ole Miss's football team was in attendance. What followed was the sort of nightmare that every performer fears but that mercifully few, in our time, have had to endure. After absorbing most of the first act in silence, the audience started to jeer and heckle, laughing and name-calling when the openly gay characters spoke, ridiculing an actress's weight, talking back cheerfully while the actor playing Aaron James McKinney, one of Shepard's murderers, described his lack of remorse for the crime.
Backstage, the student actors were appalled, some in shock, others in tears. "I was scared to go onstage" recalls Garrison Gibbons, the openly gay 20-year-old junior who became something of a media spokesman in the outcry that followed that raucous night. Gibbons' multiple roles included Harry Woods, whose monologue (which opens, "I'm fifty-two years old and I'm gay") comes midway through the work. "I was standing stage center, alone in front of them. They heckled, used gay slurs, laughed and took photographs. I came offstage shaking, I was so angry and scared…" Academic advisers to the football team came backstage to apologize, but "the third act was not better. They laughed all through the funeral scene." Gibbons, playing a priest, "felt it difficult to continue. It was the hardest thing I have ever done."
Somehow they got through the performance. At curtain call there was a scattered standing ovation, including some football-team members, which the actors felt was forced, a suspicion confirmed when team members came backstage to deliver what patently seemed a compelled apology. Like the Trumbull students who hadn't anticipated anyone objecting to Rent, Ole Miss' theater students felt shocked and disoriented. After that night, "there was this fear in me," says Gibbons, who has been openly gay yet felt secure all through his years at Ole Miss, "this fear to walk across campus and have everyone know who I was, this gut-wrenching fear to be out in public to everyone." It's what gay men felt all over America a century ago.
After the campus newspaper broke the story that Thursday, the university's administration jumped into action, vowing to investigate. Dubious excuses sprang up: The incident had been exaggerated; the athletes laughed because they had never seen a play and knew no better. Loving its football team, Ole Miss looked eagerly for exits from what had become a media storm. The football world, like other parts of American life, has been rattled by more than one such storm lately. NFL players who spoke out in support of same-sex marriage have found themselves dropped by their teams. After the San Francisco 49ers had become the first NFL team to create an It Gets Better video, it was pulled from the website because two team members denied having been aware of its message.
But maybe, down in Oxford, seeds of a change have been planted even among football players. The university arranged a meeting between the Laramie Project's cast and the team members who were present that night. "We discussed in small groups what happened and how we felt," Gibbons reports. "I know the cast felt really good about getting to do that. It wasn't about punishment, but about opening their minds a bit." He regrets that the team as a whole issued no official statement on the occurrence, but adds, "overall our administration did a good job, and I still love the football team despite what happened." He hopes, he says, to work with them on understanding gay issues.
The resulting publicity has even brought Gibbons and his fellow cast members a new forum: Their production of The Laramie Project will now be seen in February in Washington, D.C., at the Kennedy Center's American College Theater Festival. So, another happy ending. What's even happier, though, to my mind, is the beginning: In these three very different places, far from one another, youngsters have stood up for their beliefs, temperately and intelligently, employing Internet-fueled theatrical know-how instead of the pseudo-theatrical frenzies we too often associate with youth. Being an old cynic, I'm startled — and delighted — to find the young giving the world such signs of hope.
UPDATE Saturday, January 25 — Trumbull, Connecticut will see Rent and Ole Miss' Laramie Project will play the The Kennedy Center, but Sammamish, Washington won't be getting a happy ending. According to Friday's Seattle Times, Sammamish's Eastside Catholic school board announced at a meeting of parents and faculty Thursday night that it would not be rehiring popular vice principal and swim coach Mark Zmuda, fired in December after school administrators learned that he had married his male partner.
Eastside Catholic High's students, who attracted world media attention to the case by engaging in various forms of peaceable public protest, have not announced yet whether they will continue to do so. Their planned events will undoubtedly be found on their Facebook page.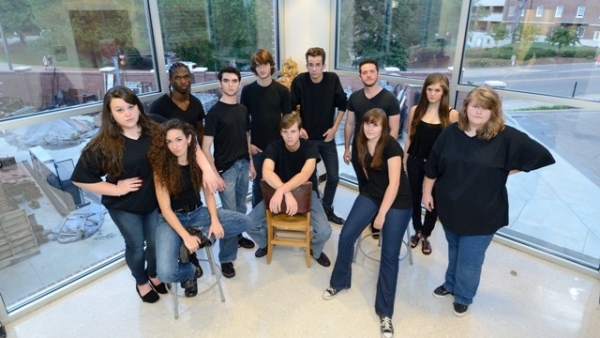 Michael Feingold's next two-part "Thinking About Theater" column will appear on consecutive Fridays February 14 and February 21.