An American in Paris Stars Robert Fairchild and Leanne Cope Glide Through Award Season
Before Robert Fairchild and Leanne Cope performed the new musical An American in Paris for the very first time, they had spent years on stages across the world, but had never spoken on one before. Of course, that's not entirely surprising, as they are well-regarded veterans of the ballet world, used to letting their body language do all of the talking.
Not only was it this pair's first time talking and singing on a stage, it was also their first time on Broadway. They've taken a leave of absence from their regular gigs with the New York City Ballet (Fairchild) and London's Royal Ballet (Cope) to star as would-be lovers Jerry Mulligan and Lise Dassin — and it's safe to say the experience has changed their lives. Cope now has the moniker Tony and Drama Desk Award nominee; Fairchild Tony nominee and Drama Desk and Outer Critics Circle Award winner.
But there's still a learning curve. Even though they can work their way through Christopher Wheeldon's Tony-nominated production without breaking a sweat, these two are still learning how to get comfortable with saying words and using their whole arsenal to create a well-rounded story. The stars discussed these challenges and how their Broadway experience has forever altered the way they look at their work.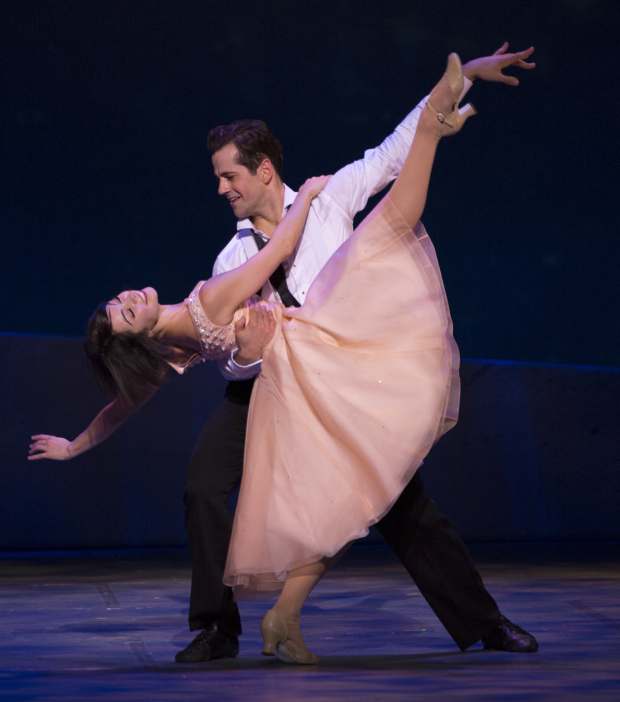 How's awards season treating you?
Leanne Cope: It's like nothing— You never expect to be in this situation, to start with. And then you're in it and you think maybe it will be like this and then it's something completely different. It's crazy and exciting and I get starstruck very easily, so I spend my whole time nudging people like "is that so-and-so?" In England, there's not really any coverage of the Tony Awards. I know the Olivier Awards, but there isn't nearly as much hype or press as there is for the Tonys. It's very exciting.
Robert Fairchild: I'm blown away at the massive enterprise that Broadway is. It's huge. From an outsider's perspective, I think, Oh cool, people go to see the shows and then they vote and there's a big awards season. No. There are so many amazing committees set up that have their own awards. The meet-and-greets that you get to have with all of your fellow nominees, it's a lot and it's perfect, and how cool to be a part of it in your first experience in the Broadway world.
You mentioned feeling like an outsider. Do you still feel that way, having gone through previews and opening a show and now the various award shows?
Robert: It's crazy that we've already gone through that. You hear about it, but when you're involved with it, you just get swept up in it and there's no place you'd rather be.
Leanne: Within our show, I don't feel like an outsider now…on the first day of rehearsals, I was nervous. I thought there are so many people, so many actors out there who would love this part, and why should I have it? I've never spoken or sang onstage before — what justifies me getting this part? I was worried that people might have the same thoughts but everyone was so lovely. In the bigger picture, I still feel like a bit of an outsider because I don't know everyone yet and I'm still meeting people. So in that way, yeah, still.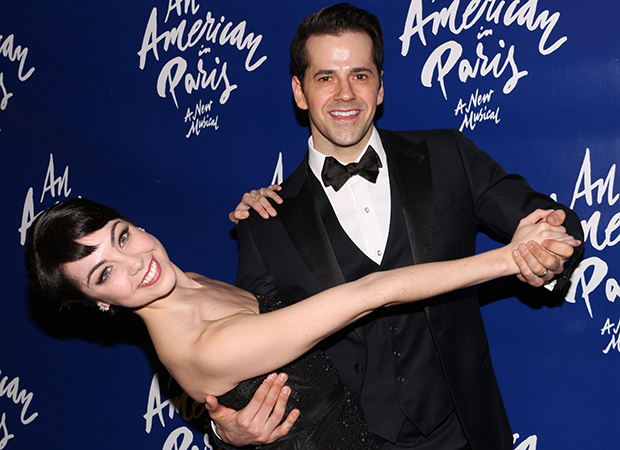 Are you afraid of speaking onstage?
Robert: Not anymore. [laughs]
Leanne: I didn't enjoy speaking. I remember being asked to read from the nativity and I said, "I can't stand up in a church and read that to everyone." I was too nervous. I still get very nervous. The show I'm getting used to, but I had to accept an [Outer Critics Circle] award for Chris [Wheeldon] and I was so nervous talking in front of all these people who speak for a living.
Robert: I've always liked putting myself out there, but I would always get nervous when I would have to speak in front of people. My hands would start to shake when I had to give a speech. The thing I have to keep reminding myself is that you have your journey. It's different from everybody else's. You are who you are: You are a dancer who is in this Broadway show; just own the fact that this is your first time doing this. The pressure you put on yourself is more than other people put on you, especially as dancers. We watch ourselves in front of the mirror every day, perfecting our lines, being unhappy with the way we look. We just have to rest in the fact that this is the coolest time in our lives.
What has speaking onstage taught you about telling a story that ballet hadn't?
Robert: It's so much more authentic.
Leanne: I always have a dialogue in my head anyway. If I was in The Nutcracker and I was playing Clara, I would always have a conversation going on in my head. Now I'm just saying it out loud. It will be weird to go back and be silent again.
Robert: I have very similar feelings. What I think is most interesting is where it comes from in the body. I always thought I seemed really authentic and really genuine in my pantomime in ballet, but I felt like when I had to use my voice, it comes from such a different place. To find that, to tap into the more humanistic side of your person, of your body, has been a really fascinating challenge. It's so different from how you are as a dancer.
Leanne: I think it's very important for all dancers to take acting lessons, actually. The miming can just look like steps. Unless it comes from a real place of understanding what you're trying to say, and it's not just "put your arm out here," it's saying something. I think it would help all dancers.
Robert: It's like reading lines. If you just read the line and be satisfied with that, that doesn't cut it. You have to put your own personality into it, your own spin in what you think the character is going through. I think that's why people sometimes think ballet is unrelatable. Some ballets are storyless. A lot of the ballets I dance are storyless. But the full-lengths we do, Swan Lake or Giselle or The Nutcracker, Sleeping Beauty, you can get lost in the period. It can seem old world. And I feel that that's up to the artists to break past the form and gesturing to something much more…
Leanne: …Relatable. I believe that Chris is just as fantastic a storyteller through dance. Act One [of An American in Paris] ends in a ten-minute ballet and the story progresses. We tell the story though our bodies, not through speaking. That's the future of ballet and that's what's going to bring audiences through ballet. It can be done. You can tell a story, and he's the future of that.