Estelle Parsons and Stephen Spinella Will Return to Broadway in The Velocity of Autumn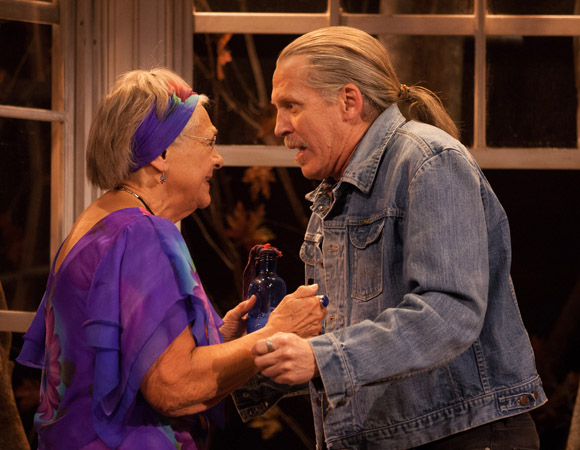 Academy Award winner Estelle Parsons and two-time Tony winner Stephen Spinella will star in the Broadway premiere of Eric Coble's The Velocity of Autumn, beginning performances April 1 at the Booth Theatre. Directed by Molly Smith, the new play is set to open April 21.
The two-character drama centers on Alexandra (Parsons), a 79-year-old artist who has locked herself in her Brooklyn brownstone surrounded by Molotov cocktails after arguing with her family about where she'll spend her remaining years. It's up to her estranged son, Chris (Spinella), to become the family's mediator. The production will feature scenic design by Eugene Lee, costume design by Linda Cho, lighting design by Rui Rita, wig design by Paul Huntley, and sound design by Darron L. West.
After initially being announced for a Broadway premiere in the spring of 2012, The Velocity of Autumn instead played at Washington D.C.'s Arena Stage, where Smith serves as Artistic Director, in September 2013. Click here to read TheaterMania's review of the production.
Click here to read TheaterMania's interview with lead producer Larry Kaye.
Click here for more information and tickets to The Velocity of Autumn.