Washington Improv Theater Spoofs Love Actually in Its Holiday Show, Improv Actually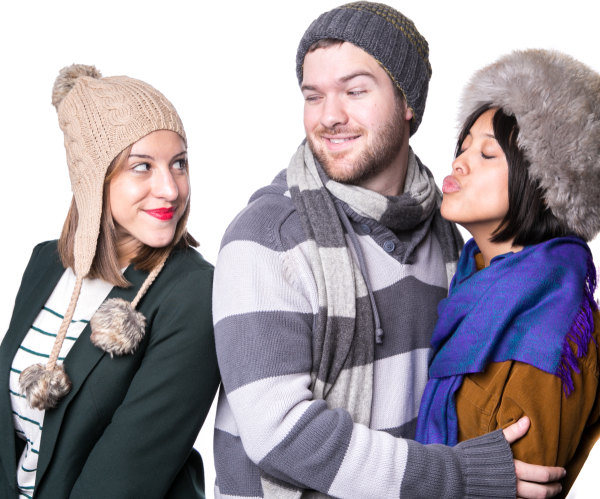 This holiday season, Washington Improv Theater will offer an improvised homage to the film Love Actually, aptly titled Improv Actually.
Transplanted from London to D.C., the theater's holiday-themed romantic comedy features a large ensemble cast, whose stories intertwine as the show develops. Directed by Dan Miller, each performance creates a new cast of characters whom audiences get to see fall in, and out, and maybe back in, love.
"You don't have to like the movie Love Actually to enjoy Improv Actually, although it doesn't hurt to," said Miller. "Since Love Actually is emerging as a new holiday classic, it struck me just how perfectly it lent itself to an improvised format. The intertwining storylines give our huge ensemble cast a chance to discover connections as the show progresses."
Seasonal Disorder, WIV's annual roster of holiday offerings, will also include Holiday Nox! Talks, an improvised spin on holiday-themed TED talks; The Eight Nights of Sistine Robot, where audience members throw out scene ideas based on their family holidays; and ¡Navidad Picante!, featuring a slew of telenovela characters.
Seasonal Disorder runs Dec. 4-27 at Source.
For tickets and more information, click here.