Actor, Director, and Ridiculous Theatrical Torchbearer Everett Quinton Dies at 71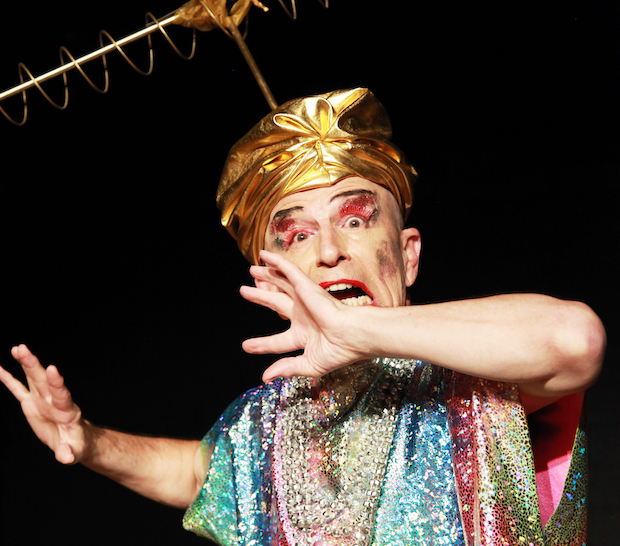 Actor, director, designer, playwright, and Ridiculous evangelist Everett Quinton has died at the age of 71. The cause of death is presently unknown.
The second-eldest of 12 children born to a working-class family in Brooklyn, Quinton rose to prominence in the New York theater as the romantic partner and collaborator of Charles Ludlam, the founder and artistic director of the Ridiculous Theatrical Company.
A cornerstone of off-off-Broadway, the Ridiculous placed a high value on irreverence, comedy, and showmanship, with Ludlam proclaiming, "You are a living mockery of your own ideals. If not, you have set your ideals too low." Often appearing in drag, Ludlam wrote, directed, and starred in nearly 30 plays during his two decades of leadership, eventually moving the company into a permanent venue at One Sheridan Square.
According to David Kaufman in his biography, Ridiculous! The Theatrical Life and Times of Charles Ludlam, Ludlam first met Quinton while cruising on Christopher Street in early 1975. They spent the night together, but lost touch after that.
"I lost his phone number," Quinton confessed to Kaufman. "I ran into him the following August, and the first thing he said to me was, 'So you're not a dream! You do exist!' And that's when we became lovers."
Ludlam invited Quinton into the company as a wig and wardrobe manager, writing him a small part in his 1976 play Caprice. That led to larger roles both onstage and off, culminating in the 1984 premiere of what is arguably Ludlam's most enduring hit, The Mystery of Irma Vep.
A loving sendup of the gothic genre, Irma Vep featured Ludlam and Quinton playing every role, performing jaw-dropping quick-changes in the high theatrical style the Ridiculous did so well. In his review for The New York Times, critic Mel Gussow described Irma Vep as "a double tour de force" and praised Quinton's "genuine comic talent."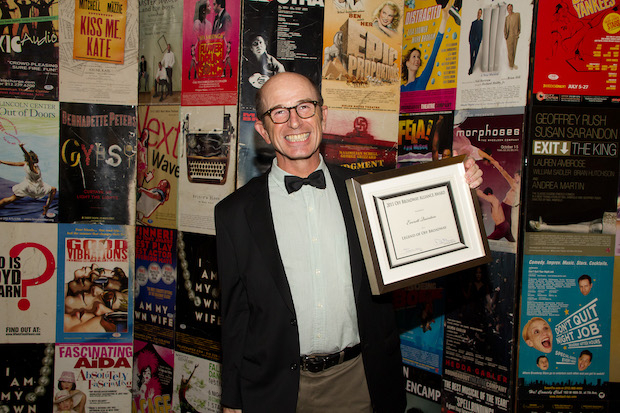 When Ludlam died of AIDS in 1987, Quinton took over as artistic director, leading the company through a decade in which some of the brightest stage artists were lost to AIDS, New York rents skyrocketed, arts funding was slashed, and the cost of producing off-off-Broadway became nearly impossible for troupes like the Ridiculous. The company vacated its theater at One Sheridan Square in 1995 (it is now home to Axis Theatre Company) and Quinton concluded his term as artistic director in 1997. There would not be a successor.
Quinton continued to work in the theater, directing and starring in a commercial revival of Irma Vep opposite Stephen DeRosa in 1998, which ran for 335 performances. He frequently appeared at La MaMa in productions like Now the Cats With Jewelled Claws (with Mink Stole) and The Etiquette of Death (with Taylor Mac). He also found work on screens big and small, most recently appearing as "Melvin Funk" in the Billy Eichner rom-com Bros.
He remained a champion of Ridiculous theater until the end, helming revivals of Irma Vep, The Artificial Jungle, Conquest of the Universe, and Galas in the last decade. His influence on generations of queer theater artists (and those with merely queer sensibilities) is incalculable.
Speaking to TheaterMania for a 2014 interview, Quinton struck a fiery tone: "The Ridiculous is theater of rage. It's at odds with the world. It comes out fighting against a system that is stultifying." And what better way to shake up a stultifying world than with laughter?