Ruthless! Extends Again at St. Luke's Theatre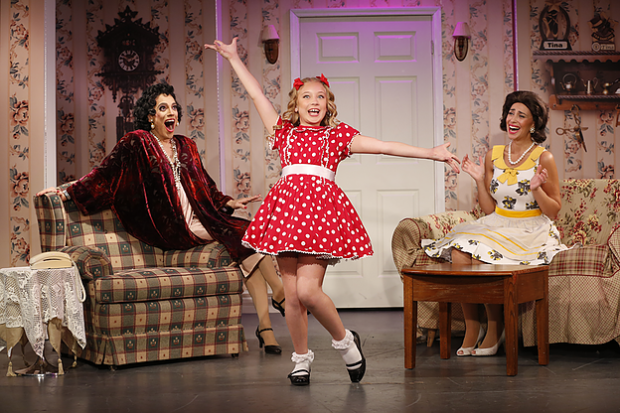 Ruthless! The Musical has announced another extension to its run at St. Luke's Theatre. Following its previously announced extension through January 30, tickets will now be available through April 2.
The show, which opened July 13, features a book and lyrics by Joel Paley with music by Marvin Laird. Paley, who helmed the original production, also serves as director.
In Ruthless! The Musical, the beautiful and talented 8-year-old Tina Denmark will do anything to play the lead in the school play. The show famously spoofs Broadway musicals such as Gypsy and Mame, as well as classic films including The Bad Seed and All About Eve. The role of Tina was an early-career stop for the likes of Laura Bell Bundy, Britney Spears, and Natalie Portman during the original Players Theatre run, which began 23 years ago.
Tori Murray, who starred in a recent run of Ruthless at Stage 72 at the Triad Theatre and went on to reprise her role at St. Lukes, will continue to play the role of Tina. The cast also features Kim Maresca, Paul Pecorino, Rita McKenzie, Andrea McCullough, and Jennifer Diamond.