Tim Blake Nelson's Socrates, Starring Michael Stuhlbarg, Announces Full Cast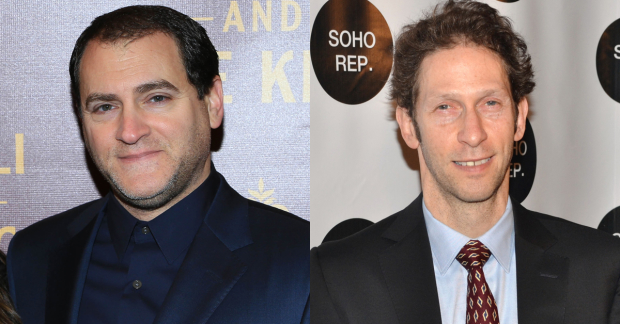 The Public Theater has announced full casting for the world premiere of Socrates, a new play by Tim Blake Nelson, directed by Tony winner Doug Hughes. Performances will begin at the Public's Martinson Theater on April 2 and run through May 19, with an official press opening on April 16.
As previously announced, the production will star Tony nominee Michael Stuhlbarg (The Shape of Water) as Socrates, alongside Dave Quay (Diokles, Meletus), Austin Smith (Alcibiades), Joe Tapper (Agathon, Meno), and Tom Nelis (Proxenus, Gorgias, Aristophanes).
Joining them are David Aaron Baker (Anytus), Ro Boddie (Ensemble), Teagle F. Bougere (Plato), Niall Cunningham (A Boy), Peter Jay Fernandez (Thrasymachus/Polus), Karl Green (Lamprocles/Aenesidemos), Miriam A. Hyman (Xanthippe), Robert Joy (Crito/Chaerephon/Meletus), Alan Mendez (Andromachus/Aetios), Tom Nelis (Proxenus/Gorgias/Aristophanes), Daniel Reece (Ensemble), and Lee Wilkof (Megasthenes/The Archon).
The play is described as follows: "Socrates is a witty and endlessly fascinating new drama about a complicated man who changed how the world thought. This powerful new play by actor, director, and writer Tim Blake Nelson is an intellectual thrill ride from the philosopher's growing prominence in democratic Athens through the military and social upheavals that led to one of the most infamous executions in Western history."