Ellen Stewart: The Project Runway Champion That Could Have Been?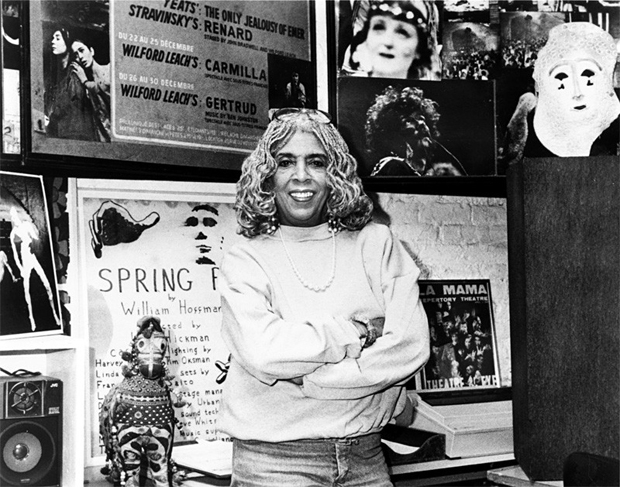 Cindy Rosenthal's first visit to La MaMa Experimental Theatre Club was to see Dave Hunsaker's 1988 riff on Aleut mythology, The Summer Face Woman. "I remember being struck by the feeling of community in the room," she says. "It was like being in somebody's home." Thus began a lifelong love affair with New York's most significant downtown theater, a place that served as an artistic nursery for the likes of Harvey Fierstein, Robert Wilson, Olympia Dukakis, and Sam Shepard. They were "La MaMa babies," cherished and nurtured by la mama herself, Ellen Stewart, an aspiring fashion designer who became one of the most important theater producers of the 20th century.
Rosenthal tells the story of Stewart and her theater in the new book Ellen Stewart Presents: Fifty Years of La MaMa Experimental Theatre (University of Michigan Press). Drawing heavily from the theater's archive of show posters and other production elements, Rosenthal offers a visual journey from the venue's earliest beginnings in a basement on East Ninth Street to its current position, reigning over several theaters on East Fourth Street. According to Rosenthal, the community of artists Stewart brought together is the theater's greatest legacy.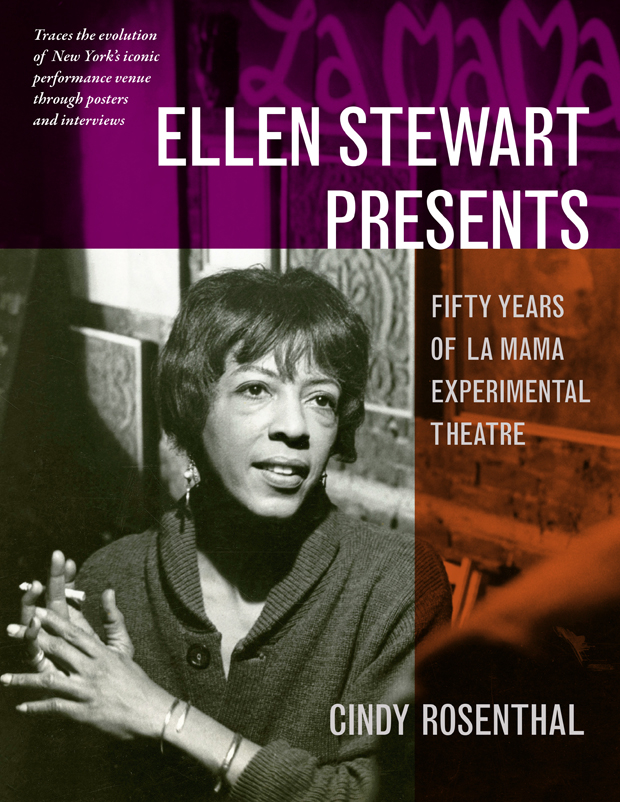 Throughout the book you emphasize the community that was created at La MaMa. How much of that has to do with Ellen Stewart personally?
This wasn't just a community, but a family, and Ellen Stewart was absolutely devoted to it. She knew how to bring together the creative skills of anybody and everybody to make something new and extraordinary, and she was always at the center of that collaboration. She was integral to everything that happened at La MaMa. Even up to her death in 2011, people would do visitations with her as if they were having an audience with the pope. You felt a dedication and loyalty to her and her theater that was not like anything else.
How many different venues did La MaMa have in its early years?
Four before the current space. La MaMa started in 1961 on Ninth Street, moved to Second Avenue, then another space on Second Avenue, and then briefly to St. Mark's Place before settling in its current space in 1969. Ellen was extraordinarily intuitive about real estate. She knew that the East Village was the neighborhood where she could have an empire, and that it would become incredibly desirable as the years went on.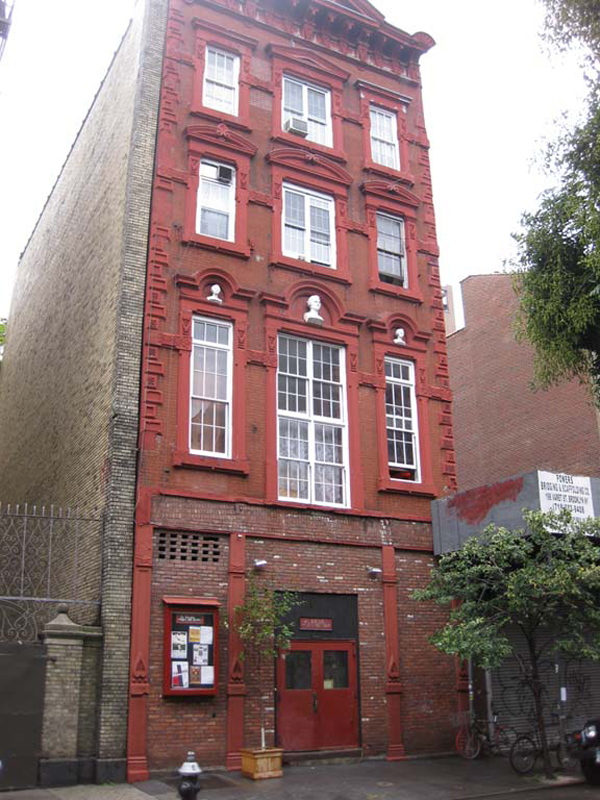 Why did she have to keep moving?
She would have issues with the landlord or other tenants in the building, and they would call the fire marshal. What was the correct code was a rather murky issue in those days. She dealt with that by being ready to move on a dime. For the move between the two theaters on Second Avenue, she literally conscripted the audience to move their seats from the old space to the new one.
In the book you compare her to the title character of Brecht's Mother Courage. Why is that?
She came to New York, basically broke, looking to make her way as a fashion designer. She met this Jewish textile salesman on the Lower East Side that she called Papa Diamond. She became like a surrogate daughter to him. He gave her fabric or sold it to her very cheaply. She believed in this notion of having a pushcart upon which things could be sold, things could be transformed, and something wonderful could happen. It was a metaphor for what she could do as a theater producer. She had the raw material and others could create something beautiful from that, something that could transcend language even. When it came to theater, she had a sense of what she liked and what would work visually. It was innate as opposed to intellectual.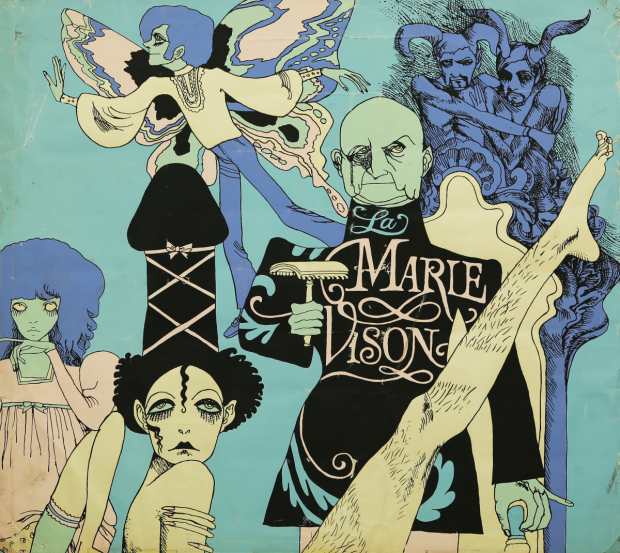 Is Ellen Stewart's emphasis on visual representation one of the reasons why you wanted to tell the history of La MaMa through show posters?
That was Ellen's idea. She had this notion that for 50 years of theater, there had to be some kind of framework and that the posters would serve that role. Once I started researching, I realized that the posters had their own story I didn't know, with the posters transforming from handmade to digital. The posters are also a testament to the artists themselves, many of whom were involved in the design. People like John Jesurun, Meredith Monk, and Theodora Skipitares are celebrities of the avant-garde theater, but they're also very gifted graphic designers.
Did you find that the only evidence left of some shows are the posters?
La MaMa has an incredible archive run by a gentleman named Ozzie Rodriguez. There are ephemera of all kind, and Ozzie has a story about all of it. For instance, there's a costume that Ellen made on less than an hour's notice for Paul Foster's The Madonna in the Orchard. There was a character that hadn't been given appropriate attention, and the director freaked out because the designer was giving that person something ugly or ridiculous to wear. So Ellen said, "Honey, what do you want?" And she literally took a bunch of scraps of shiny fabric and sat at the sewing machine for 40 minutes and created something amazing.