7 New York City Premieres Join 59E59's 2018 Season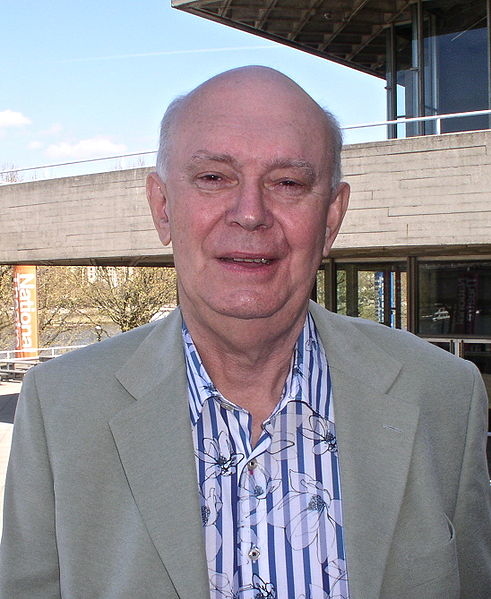 59E59 Theaters has announced its 2018 subscription season, featuring seven New York City premieres.
The season will open with Balls (January 16-February 25, 2018), written by Kevin Armento and Tony Award nominee Bryony Lavery, and directed by Ianthe Demos and Nick Flint. Produced by One Year Lease and Stages Repertory Theatre, the story plays out the "Battle of the Sexes" tennis match between Billie Jean King and Bobby Riggs in real time.
Next is Old Stock: A Refugee Love Story (March 8-April 22, 2018), created by Hannah Moscovitch, Ben Caplan, and Christian Barry, and written by Hannah Moscovitch. Christian Barry directs.
The music-theater hybrid, inspired by the true stories of two Jewish Romanian refugees who arrived in Canada in 1908, stars Klezmer-folk sensation Ben Caplan.
A Brief History of Women (May 1-27), written and directed by Alan Ayckbourn, will follow as part of the Brits Off Broadway series. The comedy in four parts is about an unremarkable man and the remarkable women who loved him, left him, or lost him over 60 years — and of the equally remarkable old manor house that saw and heard it all happen.
Following will be Secret Life of Humans (June 5-July 1, 2018), written by David Byrne and directed by Byrne and Kate Stanley. Inspired by Yuval Harari's international best-seller, Sapiens: A Brief History of Humankind, the story is set in 1949, when Dr. Jacob Bronowski installs a secret, alarmed room in his house. Fifty years later his grandson discovers his secrets, unearthing echoes from across six million years of human history, told from the perspective of a century in which every year is a revolutionary year.
John Strand's The Originalist (July 14-August 19, 2018) will be next, directed by Molly Smith. Edward Gero reprises his performance as Supreme Court Justice Antonin Scalia, who, in the play, becomes a sparring partner and mentor for a bright, liberal, Harvard Law School graduate who begins a clerkship with the conservative Justice.
Next will be Hershey Felder as Irving Berlin (August 24-October 28, 2018), written by and starring Hershey Felder, and directed by Trevor Hay. Felder brings the man behind the iconic music to life in an evening reflecting his remarkable journey from child immigrant to America's most beloved and prolific songwriter.
Rounding out the season in November-December 2018 will be a New York City premiere of an original musical by Prospect Theater Company to be announced.