York Theatre Company Announces Casting for A Time for Singing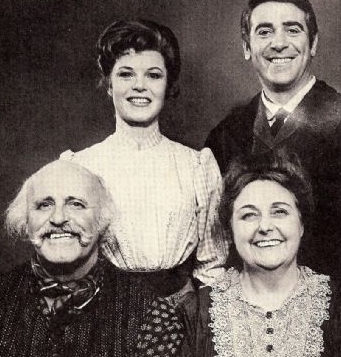 Following its current presentation of Big the Musical, the York Theatre Company's fall 2014 Musicals in Mufti Series continues with A Time for Singing. The show will play a limited run of 10 performances from October 25-November 2.
Based on the novel How Green Was My Valley by Richard Llewellyn, the story examines the lives and loves of the citizens of a South Wales mining town. The musical, which enjoyed a brief Broadway run in 1966 during a New York newspaper strike, features a book and lyrics by Gerald Freedman and John Morris, and music by John Morris.
The production will be directed by Michael Montel, with music direction by Dale Rieling. They lead a 14-member cast, including Glenn Seven Allen, Wilson Bridges, Dylan Boyd, Preston Truman Boyd, Madeleine Doherty, Steve French, Ben Gunderson, Gus Halper, Joe Kolinski, Sara Killough, Analisa Leaming, Barbara Marineau, Brian Murray, and Gordon Stanley.
For tickets to Big the Musical, click here
For tickets to A Time for Singing, click here.