Will Swenson, PigPen Theatre Co. Join Christian Camargo in Shakespeare's Pericles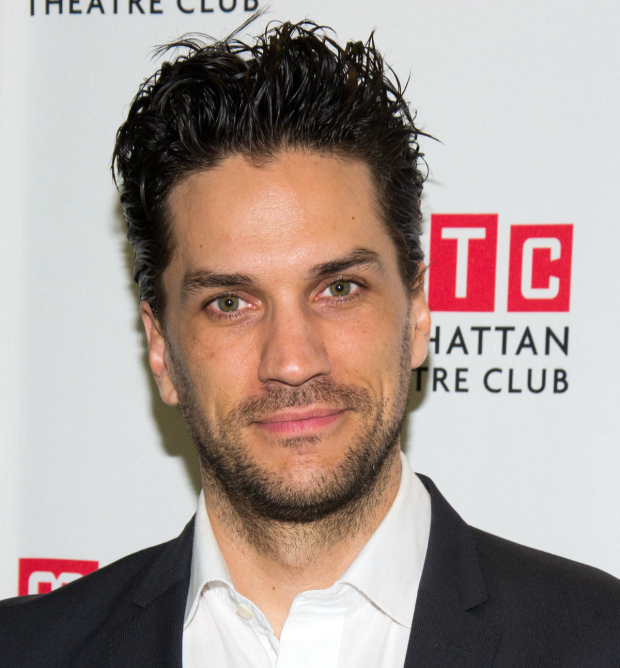 Tony nominee Will Swenson (Les Misérables), the popular band PigPen Theatre Co., and more will join the previously announced Christian Camargo (Dexter) in Trevor Nunn's upcoming production of Shakespeare's Pericles at Theatre for a New Audience's Polonsky Shakespeare Center in Brooklyn. The drama runs from February 14-March 27, with opening night set for February 25.
Camargo stars in the title role, with Swenson as Cleon. The members of PigPen will serve as musicians performing the new original score by Shaun Davey. Additional cast members are Oberon K.A. Adjepong (Thaliard/Pandar), Earl Baker Jr. (Antiochus/Cerimon), Philip Casnoff (Helicanus), Gia Crovatin (Thaisa), Lilly Englert (Marina), Nina Hellman (Dionyza), Zachary Infante (Leonine/2nd Fisherman), Patrice Johnson Chevannes (Bawd/Lychorida), John Keating (Boult/1st Fisherman), Ian Lassiter (Lysimachus), Sam Morales (Daughter/Handmaid), Raphael Nash Thompson (Gower), Michael Siberry (Simonides), with Alex Falberg, Ben Ferguson, Curtis Gillen, Ryan Melia, Matt Nuernberger, Arya Shahi, and Dan Weschler.
Pericles, one of Shakespeare's late plays, is part of Theatre for a New Audience's season-long celebration of the 400th anniversary of Shakespeare's death. This production, marks British-born Tony-winning director Nunn's first time directing Pericles, and also his first time staging Shakespeare with an American company.